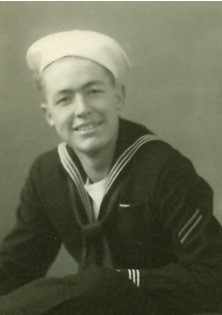 Roy Nolan Lyda
May 3, 1933 - Apr 5, 2007

Graveside services for Roy Nolan Lyda of Riverton will be at 2 p.m. Thursday, April 12, at Mountain View Cemetery in Riverton. Military committal will be by the Wyoming National Guard.

Mr. Lyda died Thursday, April 5, 2007, in Pocatello, Idaho, at the age of 73.

Roy Nolan Lyda was born in Bridgeport, Okla., on May 3, 1933, the son of Roy Garvin Lyda and Maggie (Harris) Lyda.

He served with the U.S. Navy during the Korean War, on active duty from May 31, 1950, through Feb. 26, 1954.

He attended a vocational-technical school in Medford, Oregon, and worked as an auto body technician.

On Dec. 25, 1953, he married Roberta Louise Oviatt in Ashland, Oregon.

They had lived in Oregon and Colorado, coming to Riverton more than 25 years ago.

His family said Mr. Lyda enjoyed fishing, hunting, camping, and playing with his great grandchildren.

He was a member of the I.O.O.F.

Survivors include a son, Vernon Lyda of Craig, Colo.; daughter, Lillian Pianezzi of Pocatello, Idaho; five grandchildren and 11 great grandchildren; a brother, Mike Lyda, and sister, Dora June Prater.

He was preceded in death by his wife, Roberta Lyda; daughter, Leota Phillips; sister, Lena Jo White, and mother, Maggie Lyda.

Services are under the direction of the Davis Funeral Home of Riverton.