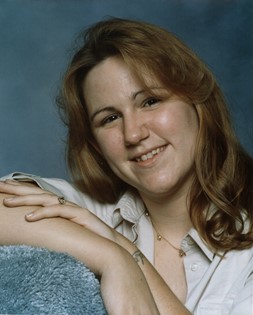 Brandy Jane Tanner
Jul 25, 1979 - Jan 1, 2012
Brandy Jane Tanner of Riverton died at Riverton Memorial Hospital on Sunday, Jan. 1, 2012, at the age of 32.

Services will be held in Las Vegas, Nev., at a later date.

Brandy Jane Tanner was born in Charlotte, N.C., on July 25, 1979.

She was a homemaker and active in her daughter's school activities.

She had lived in Riverton for four months, coming here from Phoenix, Ariz.

Ms. Tanner was of the Christian faith.

Survivors include her daughter, Jeanne Tanner of Riverton; her mother, Brenda Crusenberry and her companion Brock Reynolds of Riverton; numerous aunts, uncles, and cousins.

She was preceded in death by her grandparents.

On-line condolences may be made at: theDavisFuneralHome.com

Arrangements are under the direction of the Davis Funeral Home of Riverton.