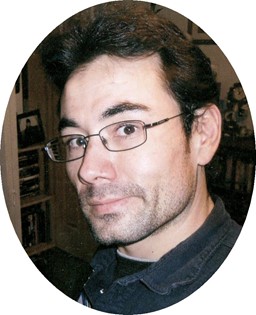 Robert Ronald "Robbie" Bell, Jr.
Jul 27, 1974 - Jan 6, 2012
Funeral services for Robert R. "Robbie" Bell, Jr., of Evanston are at 10 a.m. Thursday, Jan. 12, at Blue Sky Hall at Ethete.

A visitation will be from 4-5 p.m. Wednesday, Jan. 11, at the Davis Funeral Home with a wake to follow at 22 Thunder Lane at 5 p.m. on Wednesday.

Mr. Bell died at the Evanston Regional Hospital in Evanston on Friday, Jan. 6, 2012. He was 37.

Robert Ronald Bell, Jr., was born in Rawlins on Sat., July 27, 1974, the son of Robert Ronald Bell, Sr., and LeAnne Johnston.

Since October 16, 1974 he was raised by LeAnne (Ratzlaff) and Kenneth L. Trosper.

He grew up in the Ethete area until the age of 12, then made his home in Laramie, Alaska, and, for 23 years, with his mother in Evanston.

He was graduated from the Chemawa Indian School in Salem, Oregon.

Mr. Bell was raised in the Episcopal faith and baptized into the Baptist church in April of 2011.

He worked as a chef at the T.C. Steakhouse in Evanston, in the electronics department for Wal-Mart in Evanston, in the oilfields, Carbon Fiber SGL in Evanston, and as a delivery driver for Pizza Hut.

In his youth, he had collected various exotic animals.

His family said Mr. Bell enjoyed physical fitness, biking, walking, lifting weights, computers, was an artist in sculpting clay, and drawing, played video games, built his own computers, and had a passion for collecting swords.

Survivors include his fiancee', Stacey Nicole Ramon of Evanston; parents, Leanne Trosper and Kenneth and Karen Trosper; brothers, James Herman Bell, Kenneth Jevon Trosper, Todd Trosper, Reginald Trosper, Travis Thayer, Tremayne thunder, Crow Chief Thunder, Rondell Guina, George Sankey, Shawn Judge, Jeffrey Underwood, Phillip Hendrickson, Jr. Virgil Amos, Jason Ruis, Bobby Produit, and Raymond Produit; sisters, Lesa Trosper, Jamie Herman, Leslie Trosper, Challis Trosper, Sarah Sankey, Mona Produit, Bernice Seminole, and Verdell M. Bell; nephews, James Hunter III, Wesley Amos, Wakiza Thayer, Josh Marshall, Steven Trosper, Natiun Trosper, Wyatt Trosper, Ronald Goggles, Skyy Iron Eyes, Lokilo St. Claire, James St. Claire, and Red Sun LeBeau; nieces, Chloe Harris, Shaina Goggles, Stormi Murchison, Little Fawn LeBeau, Lori Hunter; aunt, Judy Bell; uncle, William J. Trosper.

He was preceded in death by a brother, William Thunder; sisters, Colleen Underwood, Holly Trosper; a nephew, Winter Hawk LeBeau; sister, Geraldine Hendrickson; biological father, Robert Ronald Bell, Sr.; aunt, Elois Osani; uncle, Reginald Herman Ruis; grandmother, Margeret Amos Ruis, Lillian Amos Hendrickson; greatgrandfather, Arlo Amos.

On-line condolences may be made at: theDavisFuneralHome.com

Services are under the direction of the Davis Funeral Home of Riverton.