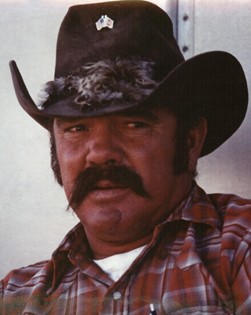 Tom Graham
Mar 19, 1939 - Jan 28, 2012
Edward T. "Tom" Graham, life-long cattle rancher of the Sweetwater Valley, Jeffrey City, and Lander area died on Saturday, Jan. 28, 2012, due to complication from CL Leukemia and neurophathy. He was 72.

Funeral services are at 2 p.m. on Thursday, Feb. 2, at the First United Methodist Church address 262 N 3rd Street in Lander. A reception follows at the Lander Community Center.

Edward Thomas Graham was born on March 19, 1939, the son of Ted and Goldie Graham. He was a graduate of Fremont County Vocational High School in Lander, where he was an all-state quarterback and delegate to Wyoming Boys' State in Cheyenne.

Tom enjoyed working, fishing, and hunting with family and friends. He also had a smile and a great sense of humor.

Mr. Graham was an officer in the Jeffrey City Lions Club and the Wyoming State Lions Club, past president of the Fremont County Rural Firefighters, a Jeffrey City fireman and director of the Jeffrey City Fire District, and past member of the Jeffrey City Volunteer Fire Department. He served on the nominating committee of the Hot Springs Rural Electric Association, was a past president of the Fremont County Stockgrowers Association, a board member of the Rawlins District Grazing Board, Lander District Grazing Board, and officer of the Wyoming State Grazing Board, a board member of the Jeffrey City State Bank, and was selected Wyoming Game and Fish Landowner of the Year. Mr. Graham hosted the Lander One-Shot Antelope Hunt. Survivors include his wife, Marjorie J. Graham; a son, Bruce Graham of Douglas; a daughter, Suzanne Semich and husband Brian of Cody; a granddaughter, Brenna Graham of Wisconsin; a brother, James Graham and his wife Nadene; a sister, Betty Chapman and husband Raymond.

He was preceded in death by his parents, Ted and Goldie Graham.

The family ask that donations be made to the Tough Enough Cancer Fund or The Jeffrey City Community Fund.