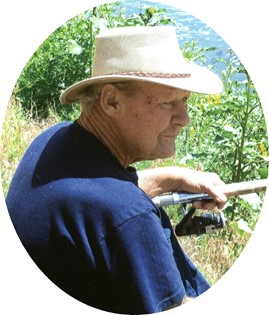 Allen L. Robinson
Mar 15, 1951 - Feb 4, 2012
Allen L. Robinson, 60, of Shoshoni, Wyoming died Saturday, February 4, 2012 at his home after a long illness. Memorial services will be held 2:00 p.m., Tuesday, February 7, 2012 at the Shoshoni Fire Hall Building. Pastor Echo Klaproth will officiate.

Allen Lenard Robinson was born Sunday, March 15, 1951 in Shawnee, Oklahoma to the late Calvin R. and Bulah Etta (Baker) Robinson.

He married Donette Davis on April 14, 1990 in Quanah, Texas. They moved to Shoshoni, Wyoming on June 1, 1990.

He had worked for various oil companies across Texas, Oklahoma, Wyoming, and Colorado.

Allen's family said he loved to hunt, fish, and spend time with family and friends. Allen was a wonderful husband, father, grandpa, brother, uncle and friend.

He is survived by his wife, Donette Robinson; two sons, Leonard and Casey; two daughters, Christy and Kandis; two sisters, seven brothers, 12 grandchildren; and four great grandchildren.

Memorial may be made to the Help for Health Hospice in care of the Davis Funeral Home, 2203 W. Main Street, Riverton, Wyoming 82501.

On-line condolences for the family may be made at: theDavisFuneralHome.com.

Services are under the direction of the Davis Funeral Home of Riverton.