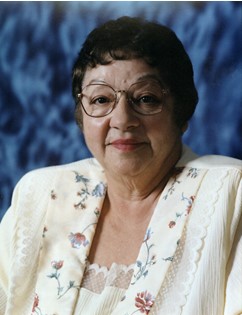 Sadie Marie Collinson
Oct 19, 1928 - Feb 29, 2012
Sadie M. Collinson, 83, died at her home in Riverton, with family by her side, early Wednesday morning, Feb. 29, 2012.

Funeral services are at 11 a.m. on Saturday, March 3, at the Davis Funeral Home of Riverton with Episcopal clergy officiating. Cremation will take place.

Sadie Marie Doukas was born in Gothenburg, Neb., on Friday, Oct. 19, 1928, the daughter of John Lewis Doukas and Minnie (Shada) Doukas. She was graduated from high school in Gothenburg. Mrs. Collinson was a housewife, having married Ronald Keith Collinson on April 28, 1951, in Lexington, Neb.

The family came to Riverton in 1954.

Mrs. Collinson was of the Episcopal faith.

She was a member of the Pokeno Club, was the first woman inducted into the Wyoming Women's bowling Hall of Fame, she belonged to the city bowling association and served for several years as secretary of the Riverton Bowling League. Her family said she liked to crochet, cook for her family, lived for her family, and was involved in all of her grandchildren's sports.

Survivors include her husband, Ronald Keith Collinson of Riverton; a daughter, Deanna Rae Nolting; four grandchildren, and three great grandchildren.

She was preceded in death by her mother, her father, two sisters, one brother and two nephews.

Memorials may be made to the USO, in care of the Davis Funeral Home, 2203 West Main St., Riverton, WY 82501.