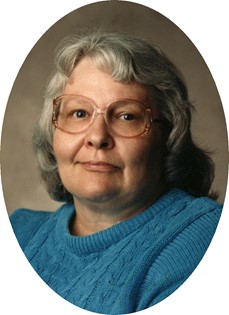 Mary C. Warenski
May 21, 1936 - Mar 12, 2012
Memorial services for Mary C. Warenski, 75 of Riverton, are at 2 p.m Wednesday, March 14, at the Davis Funeral Home of Riverton.

Pastor Ian McFarland of the Cornerstone Church officiates. Cremation has taken place.

Mrs. Warenski died at Wind River Healthcare in Riverton on Monday, March 12, 2012.

Mary Christina Warenski was born in Broadwater, Neb. On Thursday, May 21, 1936, the daughter of Frank E. and Marie K. Rowe. She grew up in Broadwater.

She had lived most of her life in Riverton, coming here in 1969, but had also made her home in Rawlins, Utah, and Idaho.

Mrs. Warenski worked as a waitress at Chopping's Café and the Rainbow Café. She also worked at the Eagles Club and Safeway in Riverton.

She was a member of the Riverton Eagles Lodge Auxiliary 3036, serving as stewart and secretary for 20 years.

Her family said she enjoyed playing bingo, cards, doing charity work through the Eagles Lodge, and being with her grandchildren.

Survivors include her daughters, Jeanne Bawdon and husband Brian of Riverton, Darlene Dodd and husband Richard of Virginia Beach, Va., and Jolene Kucera and husband Craig of Riverton; grandchildren, Steven Dodd, Brandy Crawford, Kyle Bawdon, Kely Bawdon, and Zachary Dodd; great grandchildren, Zoey and Skylair; brothers, James Rowe and his wife Charlet, and Bill Row and his wife Maryann, all of Lincoln, Neb., and Tom Rowe.

She was preceded in death by her parents.

Memorials may be made to the Paws for Life Animal Shelter, in care of the Davis Funeral Home, 2203 West Main St., Riverton, WY 82501.

On-line condolences may be made at: theDavisFuneralHome.com

Services are under the direction of the Davis Funeral Home of Riverton.