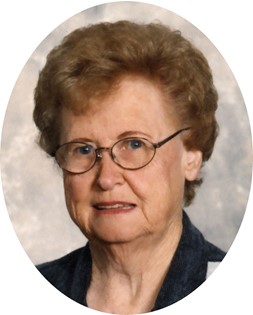 Judith M. Taylor
Dec 30, 1932 - Mar 18, 2012
Judith M. Taylor, 79, of Riverton died at the University of Utah Medical Center in Salt Lake City on Sunday, March 18, 2012.

Funeral services are at 2 p.m. on Saturday, March 24, at Davis Funeral Home. Pastor Doug Hill of the Pavillion Community Methodist Church officiates. Private family urnment will take place at Mountain View Cemetery in Riverton at a later date.

Judith M. Skjoldahl was born in Alliance, Neb. on Friday, Dec. 30, 1932, the daughter of Karl and Elsye (Harris) Skjoldahl. She moved with her family to Pavillion in 1937. Her grandparents had moved to the area earlier to homestead and her parents moved to the area to work for the Bureau of Reclamation. She was graduated from Pavillion High School in 1951.

She was baptized in the Lutheran faith.

She married Charles G. Taylor in Lander on June 5, 1969.

Mrs. Taylor was a secretary for the Midvale Irrigation District for more than 30 years.

She belonged to the Pokeno Club in Riverton.

Her family said Mrs. Taylor enjoyed crocheting, craft work, but that her main interests were her grandchildren and great grandchildren. Survivors include her son, Brett Morss and his wife Marlene of Riverton; step-sons, Parnell Taylor and his wife Connie of California, and Charles Taylor of Yuma, Ariz.; daughters, Rhonda Dent and her husband Ron of Pinedale, and Barbara Ortiz and husband Richard of Riverton; grandchildren, Ryan Ortiz, Justin Woodcock, Lindy Woodcock, Travis Morss, Shawn Morss, Charlie Taylor, and Angie Taylor; great grandchildren, Reece Ortiz, Mason Ridgley, Reighann Ortiz, Zion Woodcock, Gabriel Woodcock, Eli Goodcock, Jack Morss, Noah Morss, Wyatt Morss, and Jesse Morss; brothers, Harold Skjoldahl and his wife Virginia of Riverton, and Oscar Skjoldahl of Carson City, Nev.; a sister, Marylou Gantenbein of Riverton.

She was preceded in death by her parents; her husband, Charles, and a sister, Johanna Lambert.

Memorials may be made to the Help for Health Hospice Home, in care of the Davis Funeral Home, 2203 West Main Street, Riverton, WY 82501.

On-line condolences may be made at: theDavisFuneralHome.com

Services are under the direction of the Davis Funeral Home of Riverton.