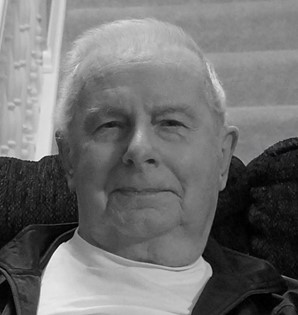 Duane E. Carson
Dec 27, 1931 - Apr 10, 2012

Duane E. Carson, 80 of Anchorage, Alaska, died at the home of his son, Dean Carson, in Riverton on Tuesday morning, April 10, 2012.

According to his wishes cremation will take place and a memorial will be placed in the Fort Richardson National Cemetery in Alaska.

Duane Eldon Carson was born in Mission Hill, S.D., on Sunday, Dec. 27, 1931, the son of Frank Seburne Carson and Hazel (Johnson) Carson. He attended high school in Aberdeen, WA, graduating from Weatherwax High School in 1950.

Mr. Carson served in the U.S. Air Force from 1951-1955. In 1960, he graduated from Washington State University with a degree in Civil Engineering.

He worked as a structural engineer for Boeing, as a structural designer for the U.S. Army Corps of Engineers, and worked for the Bureau of Land Management in construction of the Trans Alaska Pipeline, as the field representative.

On June 18, 1954, he married Judith Dickens in Boulder City, NV. The couple lived in Nevada during his Air Force tour, and then Washington and Utah, and finally moved to Anchorage, Alaska in 1963 where they spent the remainder of their lives together. Mr. Carson had been with his son in Riverton since Feb. 5, 2012.

He was a member of the Rose Street Church of Christ in Anchorage, Alaska and belonged to the Aircraft Owners Pilots Association.

His family said Mr. Carson enjoyed flying his personal airplane, woodworking, making furniture, carving, do-it-yourself projects, camping and spending time with his family.

Mr. Carson is survived by his sons, Dean Boucher Carson and his wife Diane of Riverton, and Paul Andrew Carson and his wife Sherry Timmerman of Gallup, NM; a daughter, Catherine Anne Foster and husband Alfonso of Oceanside, CA; several grandchildren, Shauna Carson, Ian Carson, Lynette Carson, Kendra Carson, Sierra Wagner and husband Brian, and Javada Chambliss and husband Keith; three great grandchildren, Aurora and Maddox Wagner, and Janessa Chambliss; brothers, Eugene Carson, Glen Carson and his companion Jerry Lee, and Franklin Carson and his wife Ellie; sisters, Dolores Black, LaVerla Butterfield and husband Dave, and Linda Skinner.

He was preceded in death by his parents; his wife, Judith Carson on March 23, 2011; a brother, Virgil on August 3, 2002, and two twin great grandchildren, Davis and Elia Wagner.

On-line condolences may be made at: theDavisFuneralHome.com

Local arrangements are by the Davis Funeral Home of Riverton.