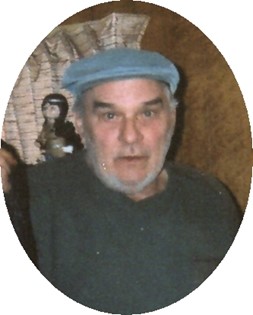 James N. "Jim" Cocklin
Sep 3, 1938 - Apr 29, 2012
James N. "Odie" Cocklin, 73, died at his home in Riverton on Sunday, April 29, 2012.

Memorial services will be held at 3 p.m. on Saturday, May 5, in Riverton's Sunset Park.

James Norman Cocklin was born in Marion County, Ohio, on Saturday, Sept. 3, 1938, the son of Ethel Irene Richendollar. He grew up in Ohio and New Mexico.

Mr. Cocklin was an artisan, making belt buckles. He also worked demolishing houses and as a professional meat cutter.

On April 17 1985, he married Ilene in Montana.

His family said Mr. cockling enjoyed traveling, but loved living in Edgerton, Wyo. After the death of his wife in 2007, he moved to Riverton to live with his son.

Survivors include he son, Mike Donovan and his wife Amber of Riverton; daughters, Debra Whiting of Edgerton, Angie Lingo Donovan of Casper, and Diane Dawn of Alaska; seven grandchildren, Autumn Miller of Riverton, Gary Lingo of Germany, Marylou Sommers, Robert Sommers, Patrick Jenson, Robert Jenson, and Steven Donovan; one great grandchild; a brother, Mike Ehrick of Ohio, and a sister, Elizabeth Campbell of Pittsburgh, Penn.

He was preceded in death by his wife, Ilene Cocklin, on Nov. 7, 2007; his mother, Ethel Richendollar; a sister, Sylvia Ellinwood; grandfather, Norman Richendollar, and niece, Dalene Ellinwood.

On-line condolences may be made at: theDavisFuneralHome.com

Arrangements are under the direction of the Davis Funeral Home of Riverton.