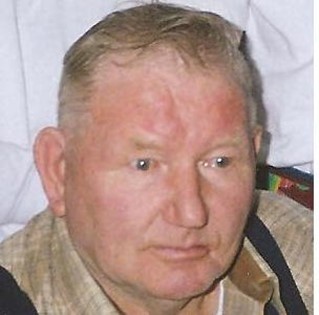 Clifford R. Albright
Dec 3, 1922 - Oct 9, 2007

Clifford R. Albright, 84, of Riverton died Friday, September 5, 2007 at Morning Star Care Center in Fort Washakie.

Graveside services will be held at 10:00 a.m. October 9, 2007 at Shoshoni Cemetery in Shoshoni with Pastor Chuck Griffin from Way of the Cross Assembly of God Church.

Clifford R. Albright was born December 3, 1922 in Des Moines, Iowa to Ray and Fern Albright. He moved to Gebo/Thermopolis with his family at a young age growing up in Thermopolis. He joined the Army and served with the 386th Infantry Company B during World War 2.

On December 31, 1945 he married Bonnie Lee Steele. They traveled with their family on many constructions jobs.

He ran concrete batch plants from Rockefeller Lodge at Moran Junction to the far parts of the world including East Pakistan, Afghanistan, Viet Nam and South America. After returning to Riverton, he bought the Past Time Club and later owned Cliff's Pawn Shop.

He is survived by son Ron Albright and wife Peggy of Riverton; daughters, Sandy Dyer and husband Tom of Casper, Connie Ward and husband Neil of Riverton; seven grandchildren; 11 great grandchildren and extended family Alfreda Smith, Kendra Smith & children, Sonya & Ryan Ortiz and children..

He was preceded in death by his ex-wife Bonnie, parents, brothers, Sam, Dick, Bob, Jim, and Don, and sisters, Virginia Ferguson, Irene Linden, and Wyoma Coen.

Mr. Albright was a member of the V.F.W. in Riverton. He enjoyed playing cards, fishing, hunting, gardening,

Memorial may be made to the Hospice Home or donor's choice care of Davis Funeral Home, 2203 W. Main Street, Riverton, WY 82501.

Services are under the direction of the Davis Funeral Home.