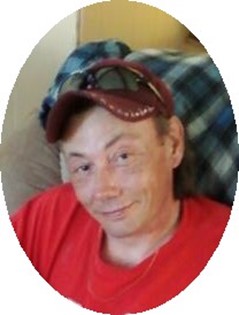 James T. "Tom" Clem, II
Dec 21, 1969 - Jun 4, 2012
James T. "Tom/Tommy" Clem, II, 42, died in Riverton on Tuesday, May 29, 2012.

Funeral services are at 10 a.m. on Tuesday, June 5, at St. Stephen's Catholic Church south of Riverton. The Rev. Father John Gaffney officiates and interment follows at the Arapaho Catholic Cemetery at St. Stephen's.

A wake is at 7 p.m. Monday, June 4, at Eagle Hall at St. Stephen's.

James Thomas Clem, II, was born in Barnsdall, Okla., on Sunday, Dec. 21, 1969, the son of James Thomas Clem, Sr., and LaDonna (Woods) Clem. He grew up in Oklahoma and Texas and was baptized into the First Christian Church in Barnsdall.

He married Kerri Dawn Pontlewait on July 28, 2003, in Cheyenne.

He moved to the Wind River Indian Reservation in 2001 where he was adopted by families of the Arapaho Tribe. He was a descendent of the Osage Tribe of Oklahoma.

His family said Mr. Clem believed in American Indian values and beliefs.

He was disabled, having worked in the oilfields and as an auto mechanic. He worked for Durgin Construction of Riverton. His family said Mr. Clem enjoyed working on cars, being outdoors, helping people, being around family and loved his dogs, Harley and Sunny.

Survivors include his wife, Kerri Clem of Arapaho; adopted mothter, Gloria Durgin; brothers Thomas Durgin, Ricky Blackburn, James Blackburn and Patricia Addison, Greg Sanchez and Darla, Paul Johnson and his wife Betty, John Headley and his wife Ava; sisters, Lisa Clem, Benna Clem, and Tommie Lynn Clem.

He was preceded in death by his parents; grandparents, and an aunt, Mary Hays.

On-line condolences may be posted at: www.theDavisFuneralHome.com

Arrangements are under the direction of the Davis Funeral Home of Riverton.