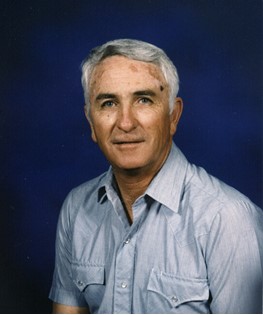 Clifford P. "Cliff" Burns, Jr.
Jul 26, 1936 - Jun 7, 2012
Clifford P. "Cliff" Burns, Jr., 75, of Riverton died at Riverton Memorial Hospital on Thursday, June 7, 2012.

Cremation has taken place and funeral services are at 2 p.m. Saturday, June 9, at the Davis Funeral Home of Riverton. Pastor Ian McFarland officiates.

Clifford Paul Burns, Jr., was born in Mt. Harris, Colo., on Sunday, July 26, 1936, the son of Clifford Paul Burns, Sr., and Dovie (Long) Burns.

He was a 1955 graduate of Hanna High School.

Mr. Burns was a heavy equipment operator in the mining industry for 32 years. He lived in the Gas Hills from 1960 until 1972, when he moved into Riverton.

He married Nancy L. Pascoe on August 13, 1955. She preceded him in death on October 17, 2009. He married Nancy Schaper on May 1, 2010.

He was of the Methodist faith.

His family said Mr. Burns enjoyed fishing, hunting, and baseball.

Survivors include his wife, Nancy Burns of Riverton; a daughter, Terri Ann Bauder and her husband, Keith, of Riverton; sons, Curtis Paul Burns and his wife Becky of Cheyenne, Clifford James Burns and his wife Sherri, and Tom Allen Burns and his wife Ami; 11 grandchildren and 7 great grandchildren.

He was preceded in death by his parents; a sister, Bea Hall, and his first wife, Nancy L. (Pascoe) Burns.

On-line condolences may be posted at: www.theDavisFuneralHome.com

Services are under the direction of the Davis Funeral Home of Riverton.