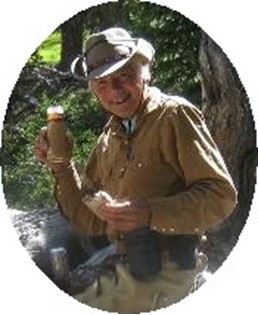 Dorothy "Sue" Nigh
Jan 29, 1939 - Mar 16, 2012
Dorothy "Sue" Nigh, 73, died Friday afternoon, March 16, at her home in Dubois.

A memorial service gathering of friends will be held at 3 p.m. on Sunday, July 1, at the Green River Lakes in Pinedale. Pastor Melinda Bobo will conduct the celebration of life.

Food and drinks will be available at 1:00 pm. Those who would like to travel together can meet at 10:15 a.m. with Trish Leisner at the parking spot entrance on Hwy 26 from Dubois to Union Pass. Expected travel time is two hours.



Dorothy Sue Nigh was born at the Sibley Hospital in Washington, D.C., on Jan. 29, 1939, the daughter of Francis Omar Nigh and Dorothy Brewood Dunn. He grew up in Galesville, Maryland. She grew up sailing, and racing the "Chesapeake 20's" on the West River out of Galesville.

She was graduated from Southern Senior High School in Lothian, Maryland in 1956.

Following high school, she moved to Wyoming, working as a wrangler on the Box R Ranch and for the Green River Cattle Association on the cow camp located at bend of the Green River. She also lived and worked in Pinedale and Cora.

She was of the Methodist faith.

Returning East, she lived in Little Washington, Virginia, for several years on a mountain farm at the edge of the Shenandoah National Park. She also made her home for a time at a farm in Clermont, Fla., and Groveland, Fla. working with horses and cattle.

When she returned to Wyoming she first worked at the Trail Creek Ranch in Jackson and then settled on a small farm in Dubois. Mrs. Nigh was a licensed trainer within the Maryland thoroughbred horse racing industry, and an exercise rider and farm manager for King Leatherbury in West River, Maryland. She had her pilots' license, worked and rode the range for 15 years in Wyoming, including working as a wrangler with several dude ranches.

Her friends said she enjoyed gardening, cooking, sewing, and was an avid reader, and with being an accomplished horse trainer and rider.

She had been married and divorced, with no children.

Mrs. Nigh was preceded in death by her parents and a brother.

Memorials may be made to Amedisys Hospice, in care of the Davis Funeral Home, 2203 West Main St., Riverton, WY 82501.

On-line condolences may be made at: theDavisFuneralHome.com

Services are under the direction of the Davis Funeral Home of Riverton.