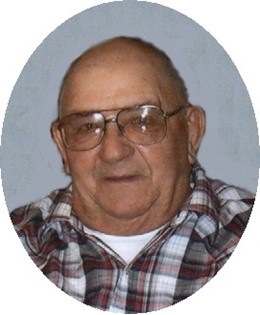 Anthony Genoff
Nov 26, 1930 - Aug 10, 2012

Funeral services for Anthony John "Tony" Genoff, 81, will be held 10:00 a.m., Tuesday, August 14, 2012 at Davis Funeral Home with Pastor Dale Adams of Lighthouse Bible Church officiating. Interment will follow at Mountain View Cemetery. Military Honors will be by the Friday-Truan Detachment #683 Marine Corp League & Veterans.

Tony died August 10, 2012 in Casper, Wyoming.

He was born November 26, 1930 in Walker, South Dakota, son of Eremeo and Martha (Werlinger) Genoff. Tony grew up in MacIntosh, S.D. and graduated from the School of Hard Knocks.

Tony served in the United States Army, January 1952 until he was Honorably Discharged in December of 1953 stationed in Germany. He received an Army Occupation Medal and National Defense Suc. Medal.

On April 25, 1980, he married Marian L. Hull in Casper, Wyoming. Tony worked as a Dozer operator and retired from Union Carbide in 1993.

Tony was an avid fisherman and he loved playing card games with his friends. He also enjoyed gardening and did his own canning and taught many friends how to make his famous pickled asparagus. His family said that Tony considered the casino to be his social club and enjoyed arrowhead hunting. Family and friends were very important to Tony.

Tony was a member of the VFW and the Eagles.

Survivors include his son, Tony Lyle Genoff and his wife Misi of Australia; daughter, Tracy Thomas and her husband, Quinn of Broadus, MT, stepsons, Clayton Hull and his wife, Donna of Pine Valley, CA, Gordon Hull and his wife Kay of Arapahoe, WY, and David Hull and his wife, Diana of Riverton; stepdaughter, Kathryn Stover and her husband, Gordon of Riverton, WY, and Diane Canes and her husband, Danny of Phoenix, AZ; brother, George Genoff of Lemmon, S.D.; 14 grandchildren and 23 great grandchildren.

Mr. Genoff was preceded in death by his parents, wife, Marian, brothers, Joe, Louie and Mike; sister, Betty; stepson, Mike and baby daughter, Linda.