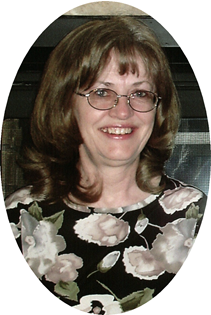 Victoria Ellison
Aug 6, 1951 - Aug 24, 2012
Funeral services for Victoria Lee "Vicky" Ellison, 61 will be held 10:00 a.m., Friday, August 31st at the Senior Center in Shoshoni with Pastor Doug Hill of the Pavillion Community Methodist Church officiating. Interment will follow at the Lakeview Cemetery in Shoshoni, WY. Visitation will be from 5-7 p.m., Thursday, at Davis Funeral Home.

Vicky died August 24, 2012 in Salt Lake City, UT.

She was born August 6, 1951, in Riverton, WY, daughter of Frank Lee and Evelyn Virginia (Huffard) Ellison.

Vicky graduated from the Shoshoni High School in 1969. Vicky devoted her entire life to law enforcement. At the age of 19, she began working for the Riverton Police Department, where she worked for the next 6 years. She also worked for the Fremont Co Sheriff's Office for 21 years, Fremont Co Court, served as city judge in Shoshoni, Sheridan District Attorney's office and worked for the city attorney.

Vicky enjoyed sewing, especially costumes for her grandkids, crocheting, knitting, reading, suduko puzzles, and tending to her flowers and garden.

Survivors include her daughter, Shawna Hastings and her husband, Larry McCurry of Shoshoni; brothers, Farrell Ellison and his wife, Peggy of Gilbert, AZ, Thale F. Ellison and his wife Kathi of Riverton; sisters, Hollace M. Janson and her husband, Keith of Shoshoni and Cheryl M. Frisbee and her husband, Randy of Riverton; 3 grandchildren: Virginia, Jessica and Larry.

She was preceded in death by her parents.

In lieu of flowers memorials donations to Help for Health Hospice would be appreciated by her family, in care of Davis Funeral Home.

On-line condolences for the family may be made at: theDavisFuneralHome.com. Services are under the direction of the Davis Funeral Home of Riverton.