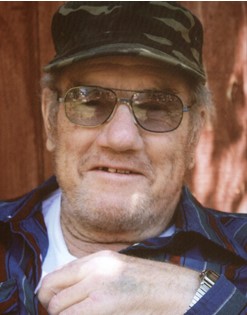 Ronnie "Ron" Schilling
Sep 29, 1941 - Sep 17, 2012

Ronnie "Ron" Schilling, Sr, 70, of Riverton died Thursday, September 13, 2012 at his home.

Memorial services will be Monday, September 17, 2012, 10:00a.m. at the Davis Funeral Home. Military Honors will follow at Mountain View Cemetery in Riverton.

Ronnie Rene' Schilling was born September 29, 1941 in Prentice, Wisconsin to Milton and Otilia (Wagner) Schilling. He was raised in the Prentice, Eagle River, and Sayner, Wisconsin area where he attended schools.

Ron began his logging career in the Eagle River Area after school. He volunteered for the draft at age 20 serving with the Combat Engineers in Germany for 18 months. He was Honorably discharged from the Army on March 15, 1964.

He married Nancy Buell in St. Germain, Wisconsin. Together they had fours sons. They were later divorced.

Ron continued logging after serving in the Army. He moved to Big Piney in 1980 to work in the oil fields. He also drove concrete truck four years for Joe Mekes and Clarkes Ready mix and Sublette County Road and Bridge where he ran a rock crusher. He retired from Sublette County in 2004 and moved to Riverton in 2005.

He married Barbara J. (Hayes) on January 1, 2000 at the Chapel in the Pines in Pinedale, Wyoming.

Ron was a member of the American Legion and the North American Hunt Club.

His family said he enjoyed hunting, going to the mountains, cutting wood and selling wood, loved to tinker in his shed where he made utility trailers, enjoyed family visits, and going to auctions.

He is survived by his wife, Barbara of Riverton; four sons, Ronnie R. Schilling, Jr. and wife Laurie of Sayner, WI, Harold and wife Christine, Wayne and wife Tracy, Bob, Sr. and wife Kara all of Eagle River, WI; step son, Chris Hayes of Rome, NY; 16 grandchildren; three great grandchildren; brothers, Milton Schilling and wife Edna of Daniel, WY and Joe Schilling and wife Mary of Sayner, WI; sisters, Beverly Fabian and husband Fred of Saynor, WI, Judy Keck of Sayner, Sally Christian and husband Artie of Sayner, WI, Julia Schilling of Eagle River, WI; brothers-in-law, Arthur Hayes and wife Judy of Mayfield, NY and Andrew Hayes wife Tina of Amsterdam, NY; sisters-in-law, Sarah Lea Hayes of Gloversville, NY, Jo Ann Frye and husband Sam of Gloversville, NY, Kathy Carentz and husband Jeff of Mayfield, NY, Nancy Bellen and husband Tom of Mayfield, NY, Wilma Cetchum and husband Joe of Gloversville, NY and Claire Dai and husband Will of Connecticut.

He is preceded in death by his parents, Milton and Otilia.

Memorials may be made to the Amedisys Hospice or the Riverton VFW in care of the Davis Funeral Home, 2203 W. Main Street, Riverton, WY 82501.

On-line obituaries are available and condolences for the family may be made at: theDavisFuneralHome.com

Services are under the direction of the Davis Funeral Home of Riverton.