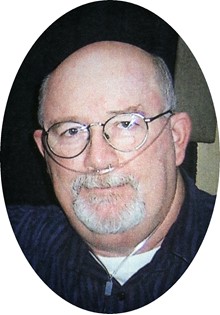 Milton Harris, Jr.
Aug 8, 1949 - Oct 21, 2012
Milton Henry Harris Jr. 63, of Layton, Utah died Oct. 21, 2012 at his home in Layton.

Graveside services will be held at 2 p.m. Thursday, October 25th, at Mountain View Cemetery in Riverton. Viewing will be held from 12:00 to 1:30 p.m. at Davis Funeral Home.

Milton was born Aug. 8th, 1949 to Milton Henry and Joan Marcie (Agenstine) Harris in Rock Springs, Wy.

Milton graduated from Riverton High in 1967 and served in the Air Force during Vietnam.

He married LaRena Smith in 1968 in Riverton and they were divorced in 1991. Then he was married to Paula Schaub for 17 years when they were divorced.

He retired from the Air Force and Air National Guard with 20 years of service including serving in the Vietnam War.

After retiring from the Air Force he worked for Eaton LRC for 14 years, and then he ran a cartwheel business in Hudson for about 3 years. He worked in Elko, Nevada for Cortez Gold Mine as a driller and heavy equipment operator, for many years until he retired.

He was a Christian and enjoyed his kids and grandkids, riding 4 wheelers, exploring old gold mines, fishing and hunting, a handyman, history buff, and loved working with concrete.

On September 18th 2012 he married Gladys T. Harris in Layton, Utah. They had been seeing each other for the past 3 years.

He is survived by his wife Gladys, sons; Jason and (Kathie) Harris, Matthew and (Kristal) Harris, Gabriel and (Natasha) Harris, Alex and (Stephanie) Harris, Isaac and Kristine Harris, daughters; Lynette Berg, and Autumn Harris, brothers; John Richard Harris, Charles Robert Harris, 13 grandchildren; Tyeler, Sharrayah, Traye, Luke, Noah, Brandon, Jordan, Mason, Issac, Anna, Paulina, Emery and James.

Milton was preceded in death by his parents and a grandson, Jaeden Harris.

Memorial donations would be appreciated to donor choice.