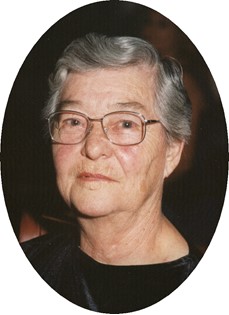 Alice Farlow
Nov 8, 2012 - Nov 8, 2012
Alice Louise Morss was born on February 2, 1926 to Clarence and Mary Fugate Morss in Riverton, Wyoming. Alice Louise Farlow passed away on November 7, 2012 at the Riverton Memorial Hospital.

She married Jule Farlow on June 21, 1968 in Dubois, Wyoming. Jule and Alice lived in Riverton. They had a beautiful home, bordering Yellowstone National Park where they spent most of their time. Alice was an avid rock hunter and in her later years designed her own jewelry. She enjoyed fishing, cross country skiing, riding horses, camping, and traveling the world.

She was preceded in death by her husband, her parents and all eight of her sibilings. She is survived by her nieces, Bobbie Ortiz, Rhonda Dent, Kristi Ivers, Kari Morss, and Sherry Smith; her nephews, Brett Morss, Robert Morss, Larry Hopkins, and Ronald Hopkins.

She was cremated according to her wishes. There will be a graveside service for the family on Saturday, December 1, 2012, at 1:00 p.m. at Mountain View Cemetery.

Services are under the direction of Davis Funeral Home. On-line condolences for the family may be made at www.TheDavisFuneralHome.com.