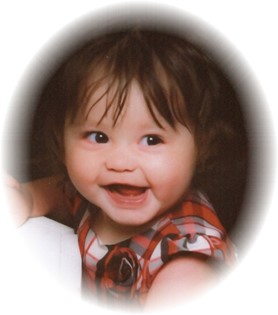 Azure Dream Bench
Jan 19, 2012 - Nov 4, 2012
Azure Dream Bench, nine month old infant of Annastazia and Adam Bench died Sunday, November 4, 2012 in Ramona, California.

Funeral services are Monday, November 12, 2012, 3:00 p.m. at the Dubois Headwaters Community Center. A viewing will preceded the service at 2:00 p.m. Burial will follow at the Dubois Cemetery.

Services are under the direction of the Davis Funeral Home.