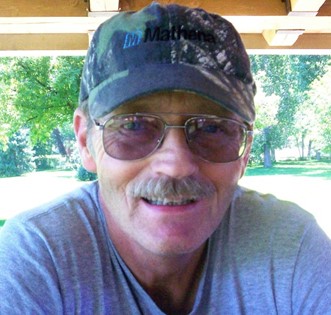 B. Craig Weber
Apr 15, 1954 - Dec 26, 2012
Craig Weber

Bryan Craig Weber, known as "Craig", a lifelong resident of the Riverton area, died at his home on the afternoon of December 26, 2012. He was 58 years old and was surrounded by family.

A cremation will be performed and funeral services will be held at 10:00 AM on Monday, December 31 at the Davis Funeral Home in Riverton with a reception to follow immediately afterward at the Reach Foundation at 622 North 8th West in Riverton.

Bryan Craig Weber was born in Riverton, WY, on April 15, 1954. Craig was the youngest son of four children born to Raymond Marion Weber and Lela Lucille (Taylor) Weber. He was raised east of Kinnear along the banks of the Wind River in Johnstown Valley, and other than two years in Laramie, spent the rest of his life in Riverton. Craig graduated from Wind River High School in 1972 and attended Wyo-Tech in Laramie, WY, in order to pursue his passion for all things automotive.

Once finished with school, Craig worked for Skaggs and Chopping Motors before starting his own business, BCW Repair. He was a self-employed mechanic for most of his life, specializing in automotive, light truck, and agricultural and industrial equipment repair. Craig could never tell the difference between his best clients and his best friends. Other than family, his work was his life. He truly had a knack and a passion for the inter-workings of machinery. He loved discovering how things worked and how to make them function better.

On August 7, 1976, Craig was married to the love of his life, Deaun Lynn Heermann. Together they had three daughters; Crystal Rhea, Chandra Lea, and Chantaye Deaun. They were divorced in 1998.

Craig will be remembered as a loving brother, father, grandfather, uncle, cousin and friend. His three daughters and eight grandchildren were the light of his life. He was often described as a quiet man and a closed-book. However, he had a great sense of humor and loved practical jokes. He would drop everything whenever someone he loved was in need.

Craig was raised in the LDS faith.

Survivors for Craig include his oldest daughter, Crystal Schamber, her husband Bob, and their three children, Jordyn, McKenzie and Kaide, of Riverton, WY; his middle daughter, Chandra Osborne, her husband Joel, and their four children, Kaleigh, Brayden, Quentin and Madelynn, of Riverton, WY; his youngest daughter, Chantaye Lambert, her husband Josh, their daughter, Ariana, and a daughter they are expecting in 2013, Aubryanna, of Riverton, WY; a sister, Francis Bullington, and husband Noble, of Riverton, WY; a sister, Rayola Bessey, and husband Bob, of Riverton, WY; a brother, Lyndall Weber, and wife Connie, of Riverton, WY; and many cousins, nieces, nephews and in-laws.

Craig was preceded in death by the mother of his daughters, Deaun Lynn Smith, his mother, and his father.

Memorials may be made to the charity of donor's choice, in care of the Davis Funeral Home, 2203 W. Main Riverton, WY 82501.

Online obituaries are available and condolences for the family may be made at: theDavisFuneralHome.com.

Services are under the direction of the Davis Funeral Home of Riverton.