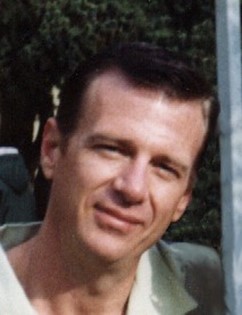 Dennis P. Van Skike
Aug 14, 1964 - Nov 26, 2007
Memorial services for Dennis P. Van Skike will be at 10 a.m. Saturday, Dec. 1, at Trinity Lutheran Church in Riverton.

There will be a visitation from 5 to 6 p.m. Friday, Nov. 30, at the Davis Funeral Home of Riverton.

Private family graveside services will be held at a later date.

Mr. Van Skike died at his home in Riverton on Monday Nov. 26, 2007, at the age of 43.

Dennis Patrick Van Skike was born in Catania, Sigonella, Sicily, on Aug. 14, 1964, the son of Jackie Barnett Van Skike and Patti Lou (Shanahan) Van Skike.

He moved with his family from Sicily to China Lake, Calif., in 1966. From there, he lived in Sacramento, Calif., Houston, Texas, various places in California, and Reno, Nev.

He had attended Ridgecrest Christian Day School in California, the Riverton Middle School, and was graduated from Riverton High School where he was an all-state defensive football tackle in his senior year.

He first lived in Riverton from 1978 to 1982, returning here in 2004.

He married Christine Shobloom on Nov. 26, 1988. They later divorced.

Mr. Van Skike worked as a heavy duty equipment operator in the mining industry.

He was a member of the Lutheran faith, Missouri Synod, and life-time member of the Lutheran Church. He had been a band member for the Peace Lutheran Church in Sacramento, Calif.

Mr. Van Skike volunteered at the Riverton Senior Center, the men's' shelters in Riverton, Reno, and Sacramento, and with the American Legion.

His family said Mr. Van Skike was an avid football fan who loved to play his guitar and listen to 1950s CDs. He held a blackbelt in karate, and had pride in his children along with a willingness to help others. He was a member of AA.

Survivors include two sons, Nathan Van Skike and Nicholas Van Skike, and daughter, Elizabeth Van Skike, all of Sacramento, Calif.; his parents, Patty and Max Lawson of Riverton and Jack and Peggy Van Skike; brothers, Donald Van Skike, Duane Van Skike and wife Candice, David Van Skike, Steven Lawson, and Lee Lawson.

He was preceded in death by his grandparents and a brother, Mark Lawson.

On-line obituaries are available and condolences for the family may be made at: thedavisfuneralhome.com

Services are under the direction of the Davis Funeral Home of Riverton.