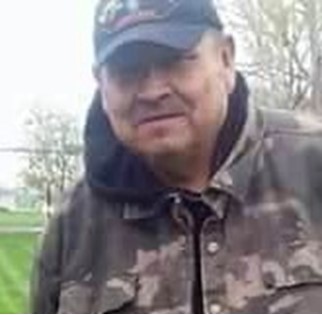 Terrance WhiteAntelope
Oct 2, 1954 - Jan 28, 2017

Funeral services for Terrance WhiteAntelope, 62, who died on January 28th, will be held Tuesday, February 7, 2017 at St. Stephens Catholic Church. Interment will follow at the Arapaho Catholic Cemetery in St. Stephens, WY. A Rosary will be recited at 7:00 p.m., Monday, February 6th at St. Stephens Catholic Church with a wake to follow at Great Plains Hall.

Terrance was born on October 2, 1954 in Clinton, Oklahoma, son of William H. and Amanda Ruby (Hail) Antelope. He was raised in Watongo, Oklahoma, where he attended elementary and middle school. He graduated high at Lawton MacArthur in Lawton, OK. He entered the United States Army in 1976 and was Honorably Discharged in 1978. He served as a parachute rigger and was stationed in Italy. Throughout the years, Terry enjoyed sharing his military stories with his family.

Mr. WhiteAntelope was proudly a descendant of Chief WhiteAntelope of the Sand Creek Massacre on his father's side of the family and was a descendant of Chief Hail, who was a Ghost Dancer on his mother's side of the family.

He married Edna Washington in 1979. Terry enjoyed visiting with his family and friends and especially spending quality time with his grandsons. He also loved his dog Sponge Bob very much.

Mr. WhiteAntelope worked as a police officer for the Wind River Reservation and also was a truck driver for the BTI Roads Dept.

Survivors include his sons, John Antelope (Casey Tillman) and Steven Michael Antelope; daughters Rosalynn Antelope and Andrea Kay Antelope; brothers, Carson WhiteAntelope and Edmund WhiteAntelope; sister, Wilma Jackson; grandchildren, Jakobe Williams, Aubrey McCabe, Aiken McCabe, Kacee McCabe, Torrance Champagne, Kayden WhiteAntelope and Dreshaun WhiteAntelope.

He was preceded in death by his parents, wife, Edna WhiteAntelope; son, Terrance Antelope, Isaiah J. Antelope; grandsons, John Antelope, Jr. and William Otto WhiteAntelope; Godparents, John Charles Dewey and Flora Dewey.

On-line condolences for the family may be made at theDavisFuneralHome.com. Services are under the direction of the Davis Funeral Home.