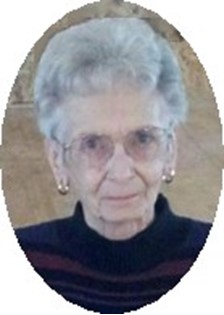 Laura Fender
Feb 7, 2017 - Feb 7, 2017
Laura Ann Fender, 81, of Riverton died at her home on Saturday, February 4, 2017. A graveside service will be held at 2:00 pm on Thursday, February 9, 2017, at Mountain View Cemetery, with Reverend Deb Olenyik of the United Methodist Church officiating.

Laura Ann Steffy was born on December 24, 1935 in Gebo, WY to Melvin Lawson and Frances (Richardson) Steffy. As a young child the family moved to Riverton where she spent the majority of her life. She graduated from Riverton High School and attended classes at Central Wyoming College.

She was baptized into the Methodist faith.

On June 24, 1956, she married Leonard Victor Templin in Moose, WY. Three children were born of this union, Neil, Charles, and Vonda. They later divorced. She married her second husband, Raymond Fender on December 30, 1975 in Riverton, WY. They also divorced.

She worked for the U. S. Post Office as a sorter, clerk, and carrier. She retired from the postal service on June 22, 1998. She also worked as a teacher's aide at Shoshoni High School.

She enjoyed reading, gardening, doing cross word puzzles and watching football, she was a huge diehard Denver Bronco fan. She loved being with her family.

She is survived by her sons, Neil Templin of Riverton and Charles Templin and wife, Lola of Riverton; daughter, Vonda Suppes and husband, Michael of Rozet, WY; brother, Mark Lawson Steffy and wife, Donna of Lander; grandchildren, Jessica (Adam) Peden, Heather (Quade) Schmelzle, Melissa Garcia, and Nicole Smyth,; and great grandchildren, Alexis, Madelyn, Samuel, Tyson, Tandon, Connor, Derrick, and Makenzie

She was preceded in death by her parents, Melvin and Frances Steffy; three grandchildren, Derrick, Kayla, and Hayley; and one great grandchildren, Gabriel.

Memorials may be made to Friends of Riverton Library in care of Davis Funeral Home, 2203 West Main Street, Riverton, WY 82501.

On-line condolences may be made to the family at www.TheDavisFuneralHome.com.

Services under the direction of Davis Funeral Home.