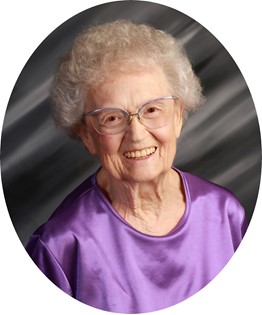 Margueritte Walters
Dec 10, 1937 - Feb 11, 2017
Funeral services for Margueritte Ellen Walters, 79, will be held 2:00 p.m., Friday, February 17, 2017 at Davis Funeral Home with Robert Brewer officiating. Interment will follow at Mountain View Cemetery. A viewing will be held noon until service time Friday. Memorial contributions to the Historical Society or the Fremont Co. ATV Assoc. in care of Davis Funeral Home would be appreciated.

Mrs. Walters died on February 11, 2017 at her home in Riverton.

She was born on December 10, 1937 in Lusk, Wyoming, daughter of Walter S. and Blanche K. (Burke) Wise.

Margueritte grew up and attended schools in Riverton. From 1959 until 1961, she lived in Rock Springs before moving back to Riverton. She moved to Casper in 1962 and worked there until 1985 before moving to Shoshoni and lived there until 1990. At that time she moved to Bonneville, then returned to Riverton in 2005.

On June 19, 1955, she married her high school sweetheart, Donald Lee Walters at the Trinity Lutheran Church in Riverton, WY.

Mrs. Walters worked in the Casper College Cafeteria, where she was much loved by students and faculty alike. She also managed Payless Shoes, worked as head hostess/waitress at the Ramada and worked at Control Data Corp., Lou Taubert's. Margueritte sewed, sewed, sewed for family friends and many customers. She mostly sewed many incredible clothes for her family, whether it were for kids, siblings, nieces, nephews, or grandkids. She made everything from undies to outerwear, prom dresses, and wedding dresses. She also made cheerleading costumes for Shoshoni High School and theatre costumes for several family members. She made quilts for several family members, and had many more planned at the time of her passing. Margueritte was a super cook, of homestyle and comfort foods. Nobody ever went away from her table hungry. And, there was always enough 'just in case' somebody stopped by at suppertime. Her homemade bread, cinnamon rolls, chili, ham & beans, stuffed peppers and fried chicken and wild game would always satisfy the hungriest appetites.

Margueritte loved Cowboy and Western History as well as Rodeo, which she followed avidly for many years. Old time and classic Western music was her favorite to listen to. When she was young, she and Moose would go dancing, and she loved it!

Margueritte chaired the Wyoming Patriot Group, Wy Right to Rights, and was active in Wyoming Right for Life in the 1970's and a member of the Fremont County Historical Society. Mrs. Walters was also a member of the Nazarene Church and the Trinity Lutheran Church in Riverton until 1962.

Survivors include her husband, Donald L. "Moose" Walters of Riverton; son, Jery Walters of Riverton; daughter, Rox Anne Brewer and her husband, Bob Brewer of Basin, WY; sisters, Nellie Barrows of Hudson and Kathryn Rice of Colorado Springs, CO; 5 grandchildren (Angeline, Robert, Elizabeth, Mary, and Ellen), 5 great grandchildren (Levi, Aqua, Skylar, Zackary, and Walker) and several beloved nieces, nephews and "adopted kids and grandkids".

Mrs. Walters was preceded in death by her parents, son, Donald Lyn in 1960, son, Zachery Ross in 1999, brothers, Howard Wise, Ray Moore, and Bob Moore; sisters, Berniece Hardman, Barbara Hyatt, and Caroline Spargur and several nieces and nephews.

On-line condolences for the family may be made at theDavisFuneralHome.com. Services are under the direction of the Davis Funeral Home.