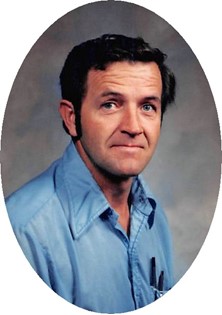 Stephen Meacham
Jul 7, 1945 - Feb 9, 2017

No services are scheduled at this time for Stephen "Steve" Paul Meacham, 71. Cremation has taken place under the direction of Davis Funeral Home.

Steve was born on July 7, 1945 in Monte Vista, Colorado, son of Elbert Charles and Eva (Beierle) Meacham.

Steve graduated from Torrington High School in 1964. He worked on a ranch in the Casper area during the summer after graduation. Mr. Meacham honorably served his country from 1965 to 1971 during the Vietnam War with the United States Navy.

He was a great big brother to his younger two siblings, he made sure they had the things they needed and was very protective of them. He was a great role model for his youngest brother, Darwin, and helped him make the decision to go into the Navy after he graduated high school. Steve had a pet owl when he was a young boy, he was known to be an animal lover. He had dogs throughout his entire life, adopting two dogs a few months before he passed. He enjoyed taking the dogs hunting, fishing and on their daily walks. Steve even trained his dogs to fetch the birds he shot.

In 1976, Steve left Douglas after accepting a promotion through his job at Safeway to work as produce manager in Riverton. He then went on to work the next several years at the Black Hills Uranium Mine until the mine closed. Steve soon began working for the Fremont County School District as a custodian until he retired in 2011. After his retirement as head custodian at Jackson Elementary, he enjoyed doing the things he loved such as camping, 4 wheeling, hiking, kayaking and boating in the Wind River Mountains. Steve was known to be a collector. He loved going to garage sales and auctions. He was very creative and made some very interesting things including a beautiful gate with an archway made with horseshoes and many other yard decorations. Family and friends were very important to him. Steve never knew a stranger and had a gift for gab. He was known as a social butterfly.

Mr. Meacham was a member of the NRA and the Fremont County ATV Club.

Survivors include his son, Paul Meacham of Mills, WY; sisters, Eva and her husband, Jerry Canaday of Torrington, WY and Barbara Ball of Caldwell, Idaho; brothers, Marvin and his wife, Janean Meacham of Helena, MT and Darwin and his wife, Dawnette Meacham of Torrington, WY; 2 sisters-in-law, Maralyn Meacham of Myrtle Creek, OR and Renee Shields of Pueblo, CO; 1 brother-in-law, Jerry Morgan of Myrtle Creek, OR; grandchildren, Shade (Dierdre) Meacham and Araynne Meacham; and great grandchild, Aburn Meacham; step-children, Robert and Jeff Wagner, Pamela and her husband, Scott Gordon; step-grandchildren, Lauren, Reed, Jake Wagner, Ward Gordon and Tayler (Rocky) Schmelzle and step-great grandchildren, Chloe Schmelzle, and by many nieces and nephews.

He was preceded in death by his parents and wife, Mary Meacham in 2009; one sister, Joyce and three brothers, Donnie Glenn and David.

On-line condolences for the family may be made at theDavisFuneralHome.com. Services are under the direction of the Davis Funeral Home.