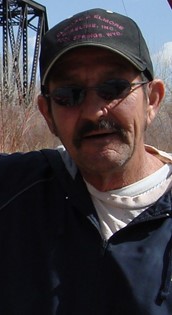 Luciao "Lupe" Lopez
Mar 27, 1957 - Mar 28, 2017
Luciao "Lupe" Lopez, 60 of Riverton, died at his home on Tuesday, March 28, 2017. A Celebration of Life will be held at the Reach Club House on Saturday, April 8, 2017, from 5:00 pm to 7:00 pm.

Luciao Lopez was born on March 27, 1957 in Rio Grande City, TX to Pablo and Carolina (Garcia) Lopez, Sr. When he was six years old the family moved to Riverton, WY where he spent his life.

He married Jody Ingwerson on October 5, 1975 in Lander, WY. They had two sons, Travis and Jason, and made their home in Riverton.

He worked in the oil field most of his life starting when he was 15 years old. He retired when he was 45 years old.

His family said he loved to fish, hunt, 4-wheeling, and just being in the outdoors in general. Above all he loved his family and being around them.

He is survived by his sons, Travis Lopez and his wife, Misti of Riverton, and Jason Lopez and his wife, Tanya of Riverton; brothers, Robert, Raymond, Pablo Jr. and Henry; sisters, Sara, Juanita, Lucy, and Carolina; and seven grandchildren.

He was preceded in death by his wife, Jody Lopez; parents, Pablo and Carolina Lopez; brother, Thomas Lopez; and sisters, Maria and Esperanza.

On-line condolences may be made to the family at www.TheDavisFuneralHome.com.

Arrangements under the direction of Davis Funeral Home.