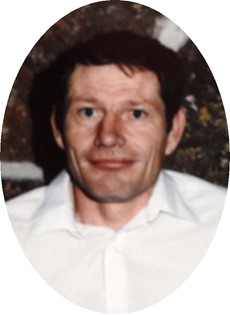 Clayton Ross Allard
Apr 29, 1947 - Jul 20, 2017
Clayton Ross Allard, 70, of Riverton, went to be with Jesus on Thursday, July 20, 2017. A short memorial gathering at the CES Johnson Center will be held on Tuesday, July 25, 2017 at 10 AM for CES family and friends. He joined the Community Entry Services program in July 1993 and has shared his life with his friends there and has been part of that family since.

Clayton was born on April 29, 1947, in Pinedale, WY to Armand F. and Kathleen C. Allard. When he was 18 months old, he was afflicted with encephalitis and a high fever resulting in serious brain impairment which also affected his mobility. His parents moved to Shoshoni in late 1949 where they later built the Desert Inn Motel and Restaurant.

Clayton lived at home in Shoshoni during his youth and then enrolled in the Lander State Training School in 1965, following the passing of his father. In July, 1993, Clayton transferred from the facility in Lander to Community Entry Services in Riverton. Clayton made many, many friends, persons served and care givers alike during his life in CES. He was a very happy and outgoing individual, enjoying his time with all the wonderful people at CES. He made a positive impact on many people in the community because of his joyful and open personality. He will be greatly missed by everyone who knew him.

Clayton loved to go swimming when he could. He owned birds over the years, with the most recent being a pair of finches. He loved them and took very good care of his birds. He enjoyed art classes through the college and he did some amazing art work. His art was displayed in the Art Show each year and he entered his pieces in the local County Fair and won ribbons and money. He enjoyed travelling, especially to visit his brother and sister-in-law, Bret and Dee Allard, in Cody WY. Bret and Dee were very loving and supportive of Clayton and were the light of his life – He would smile from ear to ear when they showed up to visit him. He loved to tease people, and he especially loved to tease females and try to make one jealous by flirting with others. He loved music and cards. Sesame Street Elmo was his favorite character. He loved the outdoors and spent many hours sitting outside watching the birds and listening to nature. He also joined his friends at CES Camp above Lander each year to do crafts, games, and enjoy the outdoors. He also loved picnics and ate Kentucky Fried Chicken and Pizza at every opportunity.

He is survived by his brother Bret and sister-in-law, Deanna Allard of Cody, WY. Clayton was preceded in death by both his father, Armand F. Allard and his mother, Kathleen Carkeet Allard.

Clayton will be cremated and, at a later time, his ashes scattered where his mother's ashes were placed. In lieu of flowers, the family has asked that a remembrance be consideration to Community Entry Service, 2441 Peck Ave., Riverton, WY 82501.

On-line condolences for the family may be made at theDavisFuneralHome.com.

Arrangements are under the direction of the Davis Funeral Home.