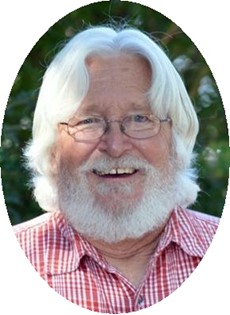 Michael Dale Smith
Jul 28, 1944 - Sep 20, 2017
Michael Dale Smith passed away on the 19th day of September 2017, he was 73-years-old at the time of his death. Graveside services will be 11:00 a.m., Saturday, September 23, 2017 at Mountain View Cemetery. A reception will follow at the Hudson Fire Station.

Michael was born in Riverton, Wyoming on July 28, 1944 the son of Dale D. Smith and Barbara H. (Bullack) Smith. He attended elementary school in Riverton and Apple Valley California and was a graduate of Riverton High School, he also attended Casper College and Central Wyoming College.

On November 12, 1966, Michael married the love of his life, Carol Jean Honadel of Newcastle, Wyoming. Of this union they had one son, Todd J. Smith. Carol and Michael were divorced in 1972 yet remained good friends till she preceded him in death in October of 2006. In November of 1974 he married Sandra Lee Lynn of Riverton, they were together for 38 years before they divorced in December of 2012.

Mr. Smith began his working career in 1951 as a boy selling the Casper Tribune Herald on Main Street in Riverton, starting in Jr. High School he worked at the former Lee Cleaners in Riverton from 1959 to 1964, he then worked for Pepsi Cola both in Riverton and Worland. He worked for a period of time in the detail, parts, and service departments for the Pontiac-Buick dealership in Worland and later worked as a bartender and bar manager in Casper, Cody, Lander, and Riverton. For several years he worked as a truck driver and heavy equipment operator in road and dam construction in Wyoming and Colorado. He then spent over 10 years working in the Gas Hills for Mullen Mining and Union Carbide. He worked as a retail manager for Champion Auto and as a department manager for Wal-Mart in Riverton. In his later years he ran a copy center and worked as a copier salesman. After retiring he used his love of driving to deliver and pick up vehicles for Fremont Motor Dealerships in Riverton and Lander, he traveled to 15 different states with this job.

Mr. Smith enjoyed hunting and was an avid photographer and fly fisherman. Cooking and brewing were his passions and he especially enjoyed gatherings with the family and friends where he could prepare his favorite foods, share recipes, and serve his unique home brewed beers.

Mr. Smith is survived by four sons and their children, Todd J. Smith and wife, Kristi, grandsons, Reeve of Riverton and Jackson of Hudson; Dale J. Smith and wife, Sara, and grandson, Aden, Chase, and Riley of Colorado; Jimmy J. Smith and companion, Jamie Piercy of Riverton; and Jack J. Smith and wife, Samantha "Sam", and grandson, Kai and Sonny of Colorado Springs, CO; daughter, Barbara J. Hester and husband, David, and grandson, Brayden and granddaughter, Cadence of Fort Worth, TX; half-sister, Claudia Jo Way of Laramie. In addition he is survived by special granddaughter, Paige Groathouse and her daughter, Aubrey of Cheyenne, Kaycee Groathouse of Cheyenne, and Aspen Albard of Riverton.

He was preceded in death by his parents, and a brother, Robert C. Smith.

Memorials may be made to Help for Health Hospice Home in care of Davis Funeral Home, 2203 West Main Street, Riverton, WY 82501.

On-line condolences may be made to the family at www.TheDavisFuneralHome.com.

Service under the direction of Davis Funeral Home.