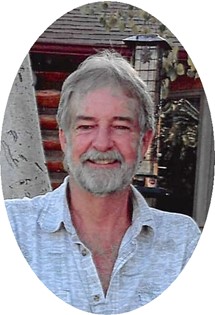 Philip Aspinwall
Feb 12, 1959 - Sep 24, 2017

Philip "Phil" Aspinwall, 58, of Riverton, passed away on Sunday, September 24, 2017, at the Wind River Health Care and Rehabilitation Center. A local service will be held at 5:30 pm on Saturday, September 30, 2017, at the Neighborhood Alliance Church. Another memorial service with Military Honors will held at a later date in Colorado Springs, CO. He will be inurned with his sister, Glenna Claybaugh in Colorado Springs.

Philip James Aspinwall was born on February 12, 1959 in Denver, CO to James Benjamin and Signe Kay (Strand) Aspinwall. Phil grew up in Riverton, WY and graduated with the class of 1978 from Riverton High School.

After graduation he enlisted in the U.S. Navy and served as a Medical Corpsman for13 years. He was honorably discharged. He lived most of his adult live in San Diego, CA. He moved back to Riverton when his mother became ill.

He was a member of the Neighborhood Alliance Church and was a Sunday School Teacher there in the past.

He enjoyed gardening, earning Yard of the Month from the Riverton Garden Club. He also liked to go bowling, going to the Casino with his friends, and attending Bible Study. He loved to travel and spend time with his dog, Zeus, they were inseparable.

He is survived by his sister, Deborah Coleman and her husband, David.

He was preceded in death by his parents, James and Signe Aspinwall and his sister, Glenna Claybaugh.

Memorials may be made to the James and Signe Aspinwall Memorial Scholarship Fund at the Neighborhood Alliance Church in care of Davis Funeral Home, 2203 West Main Street, Riverton, WY 82501.

On-line condolences may be made to the family at www.TheDavisFuneralHome.com.

Services under direction of the Davis Funeral Home.