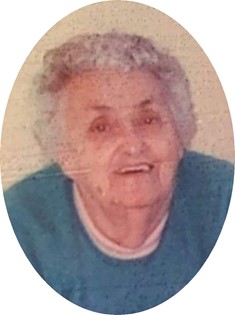 Lillian "Liddy" Berk
Feb 15, 1929 - Oct 5, 2017
No services will be held for Lillian "Liddy" Agnes Berk, 88, who died October 5, 2017 at the SageWest Hospital in Riverton, Wyoming. Memorial contributions to the Help for Health Hospice Home in care of Davis Funeral Home, 2203 West Main Riverton, WY 82501 will be appreciated.

Liddy was born on February 15, 1929 in Baltimore, Maryland, daughter of Henry and Lillian (Levi) Raemer.

She married Norman George Berk in Baltimore, MD.

Liddy remained in Baltimore until 1964, when she moved to Moose, Wyoming and remained there until 1978 when she moved to Mill Creek. Liddy later moved to Lander in 2000 and then on to Riverton in 2007, where she remained. She worked at the Post Office in Moran, Wyoming and was also a Ranch wife.

Survivors include her son, Steven Berk and his wife, Jeanette of Worland; daughter, Patricia Powell and her husband, Ashley of Riverton; grandsons, Adam Powell and his wife, D'Anna of Riverton, Shane Powell and his wife, Heather of Casper; granddaughter, Amber Bear and her husband, Joshua of Worland; great grandchildren, C.J. and Hank Powell of Casper.

Liddy was preceded in death by her husband, Norman Berk and sister, Anna Mae Denk.

Arrangements are under the direction of Davis Funeral Home.

On-line condolences may be made to the family at www.TheDavisFuneralHome.com.