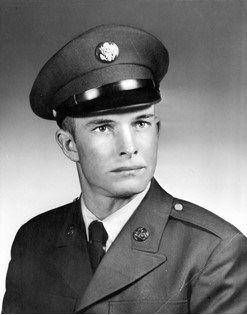 John Dewey
May 15, 1938 - Oct 11, 2017

A Celebration of Life Memorial Service for John H. Dewey, 79, will be held 11:00 a.m., Friday, October 20, 2017, at Davis Funeral Home with the Rev. Echo Klaproth officiating. Cremation has taken place. Memorials can be made to the Help for Health Hospice Home of Riverton in care of Davis Funeral Home, 2203 West Main, Riverton, WY 82501.

Mr. Dewey passed away on Wednesday, October 11, 2017 at the Help for Health Hospice Home in Riverton, WY.

John Howard Dewey was born to Howard Edwin and Marion (Otto) Dewey on May 15, 1938 in Riverton, WY. He was raised on the family farm in Missouri Valley, grew up in the Shoshoni School District, graduating from Shoshoni High School in 1956. Before John went into the Army, he worked in the Gas Hills trucking uranium to the Uranium plant south of Riverton and built fence with his brother-in-law, Gary Shoop. John was drafted into the Army serving in Germany for two years and was honorably discharged in 1963. He then returned home. On New Year's Eve in 1963, John met his wife, Geraldine Ratliff and they later married March 26, 1964 in Jackson, WY. In 1965, they welcomed their daughter, Patricia Dewey and in 1971, their son, James Dewey.

John had served two terms of employment with Midvale Irrigation District as a ditch rider and an equipment operator. After his employment ended, he took over the family farm. Farming was his life. His hobbies included rock hunting, team penning, and watching the local rodeos. John has been a member of the Riverton Elks Club for 38 years, a member of the Midvale Fire Department for 40 years, he earned his FFA American Farmer Degree, served as the Wyoming FFA State Sentinel after graduating from High School and is an Alumni of the Shoshoni FFA Chapter.

Survivors include his wife, Gerry Dewey; daughter, Patty Dewey and son Jim (Taunya) Dewey; grandchildren, Charmayne Dewey, J.W. Rudio and Paige (Luke) Blotkamp; great grandchildren; Mary Blotkamp and William Blotkamp; brother, Larry (Irma) Dewey of Cottonwood, AZ; sisters, Nancy (Gary) Shoop of Riverton, Marilyn Drew of Sheridan, WY and Virginia Stroup of Florida.

Mr. Dewey was preceded in death by his parents, Howard Edwin and Marion Dewey and a nephew, Brian Lynde.

On-line condolences may be made to the family at www.TheDavisFuneralHome.com.