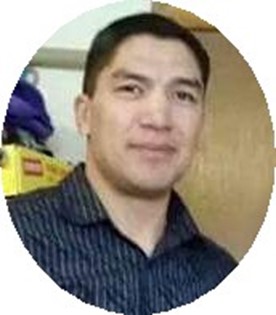 Matthew Lawson
Dec 28, 1981 - Oct 18, 2017
Funeral services for lifelong Fremont County resident, Matthew "Matt" J. Lawson, 35, will be held 10:00 a.m., Saturday, October 21, 2017 at St. Stephens Catholic Church. Interment will follow at the Arapaho Catholic Cemetery. A Rosary will be recited 7:30 p.m., Friday, October 20th at the Lawson home, 1558 17 Mile Road with a wake to follow.



Matthew James Lawson was born on December 28, 1981 in Riverton, Wyoming, son of Paul R. and Veronica M. (Dodge) Lawson.

In 2000, he graduated from the Riverton High School.

Matt worked at Lawson Construction with his Dad but most recently worked for Keyhole Technologies in construction.

He enjoyed spending his time fishing, running, time spent with his friends at the lakes, and gambling at the casino. Matt was known to be a very helpful person, always there to offer a hand.

Survivors include his parents; grandmother, Mary Patricia Dodge; brother, William Kent Carpenter, Jr., sisters, Christina Carpenter Lott, Maria Delgado, Patsy Lawson and Jessica Lawson; nieces, Mykenzie Lott, Mykennah Lott, Angel Carpenter, Marcella Delgado, Aurelia Delgado, Waynette Carpenter and Mykayla; nephews, Micah Lott, Kaelube Carpenter, William Kent Carpenter, III, Richard Delgado, Isaias Delgado, Jacoby Carpenter, Michael Carpenter and Johnny Carpenter; also the families of Lawson, Hanway, Dodge, Bell, Farris, Martinez and Hurtado.

He was preceded in death by his grandparents, Bud and Orelia Lawson and Daniel Dodge.

On-line condolences may be made to the family at www.TheDavisFuneralHome.com

Services are under the direction of the Davis Funeral Home.