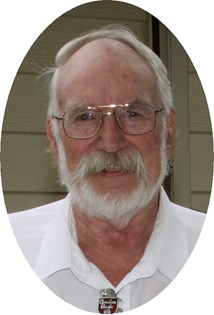 Lowell Anderson
Oct 11, 1937 - Nov 1, 2017

Lowell Ray "Just Plain Ornery" Anderson, 80, of Cody, Wyoming went home to Jesus November 1, 2017 in Casper after a courageous fight with cancer.

Lowell was born October 11, 1937 in Riverton Wyoming to Effie & Christian Anderson. He was the youngest of 4 brothers.

He grew up in Riverton where he was never on time for anything.

Lowell graduated from Riverton High School in 1955 as salutatorian of his class then went on to attend Massachusetts Institute of Technology (MIT). Lowell was enlisted in the US Army August 21, 1961 and was honorably discharged August 20, 1964. He went on to finish his degree in Electrical Engineering, graduating from MIT in 1965. Lowell met his future wife, Sara Foote in 1969 at Tremont Temple Church in Massachusetts. They would go on to be wed on May 29, 1971 in Weston MA.

After their marriage they lived in Wellesley, MA for a time and it was there that they had their first son. The draw of home became a great opportunity as Lowell received a job working for Husky in Cody. There in Cody they had 2 more sons.

Lowell spent time in Cody working for Honeywell, Husky Oil Company, Computer Resources, and then as the Manager of the Shoshone Municipal Pipeline where he worked until his retirement in 2008. Lowell was very active in the community, attending the concerts in the park, serving on the Cody City Council, Wyoming Municipal Power Agency, Cody Planning & Zoning, Wyoming Planning Association, Wyoming Association of Rural Water Systems, and One-Call of Wyoming.

Lowell was known for his kind-hearted spirit and jovial nature. And you could always tell where he had been by where his signature yearly pocket calendars were handed out.

He is survived by his wife, Sara; sons Christian (Heidi) of Victorville, CA, Gustave (Shantel) of Laramie, WY, & Nelson of Gaithersburg, MD; and 5 Grandchildren.

He was preceded in death by his parents & brothers Floyd, Kenneth, and Loren.

A graveside funeral service with military honors will be held on Thursday November 9, 2017 at 11:30 a.m. at Mountain View Cemetery in Riverton, Wyoming.

A memorial service will be held at the Buffalo Bill Center of the West on Saturday November 11, 2017 at 11:00 am in Cody, Wyoming. The service will be followed by a light lunch.

In lieu of flowers, donations in Lowell's name can be made to the Cody Veterans of Foreign Wars.

On-line condolences for the family may be made at TheDavisFuneralHome.com

Services are under the direction of the Davis Funeral Home, Riverton, WY.