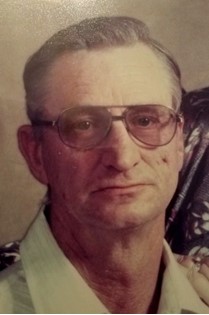 Byrl Nichols
Aug 31, 1939 - Jan 21, 2022

Byrl William Nichols August 31, 1939 – January 21, 2022

Byrl William Nichols of Lander, Wyoming passed away Friday, January 21, 2022 at his home in Lander. He was 82 years old.

Funeral services will he held Saturday February 5, 2022 at Davis Funeral Home at 10:00 A.M.

Byrl William Nichols was born on August 31, 1939 in Greybull, Wyoming to William and Francis Nichols. He grew up and attended school in Greybull where he learned to enjoy his lifetime interests in fishing, hunting and gardening.

Byrl faithfully served his country in the U.S. Navy during peacetime and was honorably discharged.

He moved to Lander and worked for US Steel for 19 years until he moved to Morenci, Arizona working for Phelps Dodge until his retirement. Upon retiring Byrl moved back to Lander to enjoy time with his family and his love for the outdoors.

Byrl was a member of the First Baptist church and Lander Valley Sportsman Association.

He was married to Clarinda Nichols and enjoyed spending time with his step-sons: Lloyde DuBry Jr., and Donald DuBry. Step-daughters; Kathy Graf, Jody Shaw, Carrie Howe and LaVonna Beam. Together they were blessed with 14 grandchildren and 21 great grandchildren and enjoyed time with them until Clarinda's passing in 2013.

Later Byrl met and married Helen Cowdin and was able to enjoy his retirement with his new wife doing the things they loved together. He will be deeply missed.

Byrl is survived by his wife, Helen Cowdin; his step-children; Kathy Graf of Bird City, KS, Jody Shaw of Lander, WY, Carrie Howe of Coushatta, LA, Lloyde DuBry Jr. of Leavenworth, KS, and LaVonna Beam of KS; half-brothers, Rex Remer of Lander, WY, Stephen Remer of Lander, WY, and Alan Remer of Lander, WY; half-sister, Gwen Morgan of Bozeman, MT; 14 grandchildren and 21 great grandchildren.

He is preceded in death by his first wife Clarinda Nichols, Step-son Donald DuBry, his parents and brother.

Online condolences can be made to the family at Davisfh@wyoming.com

Services will be under the direction of the Davis Funeral Home in Riverton, Wyoming.