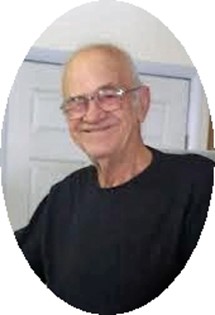 Bobby Jack Clifton
Oct 12, 1930 - Apr 18, 2022

Bobby Jack Clifton, 91, of Riverton, WY passed away on Monday, April 18, 2022, at the Help for Health Hospice Home. Cremation has taken place and his ashes will be buried in the Cheyenne National Veterans Cemetery.

Bobby Jack Clifton was born on October 12, 1930 in Woodburn, OR to Jack and Jessie Clifton.

On February 14, 1948 joined the U.S. Navy and served in the Korean War. He was stationed on the USS Valley Forge Aircraft Carrier. He was honorably discharged on February 7, 1952. He was a member of the American Legion.

Upon returning from the U.S. Navy, he married Frances Norwood on March 3, 1952 in Greenfield, CA. They had three children.

Bobby worked in farming, trucking, mining, and was a musician.

He is survived by his sons, Bob Clifton and wife, Jai of CA, and Bill Clifton and wife Norma of AZ; daughter, Carole-Anne Hopkins and husband, Dale Hopkins of Riverton, WY; brother, Ronnie Clifton of AZ; sister, Barbara Shaw of AR; nine grandchildren, nine great grandchildren, and two great great grandchildren.

He was preceded in death by his wife, Frances Clifton; parents, Jack and Jessie Clifton; brother, Donnie Clifton; and sister, Betty Rainwater.

On-line condolences may be made at TheDavisFuneralHome.com

Arrangements under the direction of Davis Funeral Home.