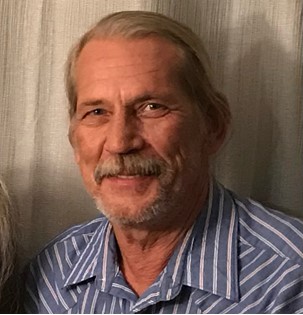 Edward "Ed" Wunder
Jun 15, 1956 - Jun 9, 2022
Edward "Ed" Wunder. Jr., 65, of Riverton passed away on Thursday, June 9, 2022, peacefully at his home. A Celebration of Life will be held at a later date.

Ed Wunder, Jr. was born on June 15, 1956 in Riverton, WY to Edward Wunder, Sr. and Evelyn Joyce (Rodeman) Wunder. Ed grew up in Riverton and graduated from Riverton High School with the class of 1974. After high school, he attended Great Falls Commercial College in Great Falls, MT and graduated with an Airlines Management and Junior Accounting certificate in 1975. He then returned to Riverton and it was his forever home.

Ed was a Christian, praying independently on his own and with his family.

On April 16, 1991, he married Katie Martinez in Riverton, WY. Together they raised two children, one son and one daughter. They celebrated their 31st anniversary this year.

Ed primarily worked in the field of accounting as an accounting manager and assistant, office manager/controller, senior accountant, and a bookkeeper for various companies over the years. Before retiring in 2018, he worked for HB Rentals (formerly Riverview Rentals) for over 20 years. Other companies he previously worked for were Four Nines Gold, Inc. and Pathfinder Mines Corporation.

He was a member of the Riverton Eagles.

Ed greatly enjoyed spending time with his family and always made sure that they were well cared for. He was someone what could be counted on to help if someone were ever in need; he would give someone the shirt off his back if he could. He love spending time outdoors, especially sitting in his yard soaking up the sunshine and chatting to his neighbors, bird watching, and camping. He also love animals, especially dogs, and could often be seen rescuing strays around the neighborhood. He was also a sports enthusiast and could be found cheering on the Wyoming Cowboys, various baseball teams, and golf pros, as well as playing the occasional game of golf himself.

He is survived by his wife, Katie Wunder; daughter, Crystal Wunder and husband, Dustin Haag; son, Jay Martinez and wife Danielle; brother, Bill Wunder; sister, Susan Forsberg and husband Dale; and three grandchildren, Zyn, Zyler and Zander Martinez.

He was preceded in death by his parents, Edward Wunder, Sr. and Evelyn Wunder.

In lieu of flowers the family asks that memorials be made to Enhabit Cares Hospice Services or PAWS for Life Animal League in care of Davis Funeral Home, 2203 West Main Street, Riverton, WY 82501.

On-line condolences may be made at TheDavisFuneralHome.com

Arrangements under the direction of Davis Funeral Home and Crematory.