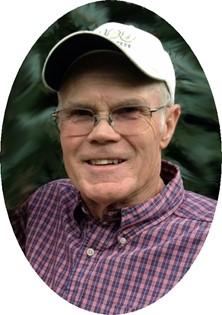 Robert Duane Marrington
Jun 26, 1945 - Aug 17, 2022
Robert Marrington, 77, of Riverton passed away on Wednesday, August 17, 2022, at his home surrounded by his family. A Memorial Mass will be held at 10:00 am on Friday, September 16, 2022, at St. Margaret's Catholic Church. A Celebration of Life will be on Saturday, September 17, 2022, at the Riverton Rendezvous Site starting at 1:00 pm. His cremains will be inurned at Midland Cemetery in South Dakota.

Robert Duane Marrington was born on June 26, 1945 in Pierre, South Dakota to Robert Leslie and Pauline (Petoske) Marrington. He grew up in Midland, South Dakota, graduating from Midland High School with the class of 1964. He then attended Black Hills Teachers College earning his Masters in Education in 1972.

On August 10, 1973 he married the love of his life, Susan Colleen Dirksen, in Pierre, South Dakota. They celebrated their 49th anniversary this year. Together they raised three children, a son and two daughters.

He taught school in South Dakota for five years while earning his Masters. After getting married he moved to Recluse, Wyoming where he taught for one year. The family then moved to Riverton where he taught 4th grade for 39 years, retiring in 2007. He was a member of the Wyoming Educators Association.

Bob loved hunting, fishing, camping, farming, but his favorite was attending and participating in the Riverton Rendezvous and all that went with it. He set up a special event every year for all the local 4th graders to attend "a Rendezvous" they loved it and so did he.

He is survived by his wife, Susan Marrington; son, Chad Robet (Janine) Marrington; daughter, Amy Sue (Jamie Culp) Marrington; sisters, Dianna Dismore of Midland, SD., and Dena Merchen of Alanta, GA; and grandchildren, Kayson Ezekiel Jones and Daxton Malachi Jones.

He was preceded in death by his parents, Robert and Pauline Marrington; daughter, Dana Sue Marrington; grandson, Taylon Mitchell Marrington; and brother Paul Marrington.

Memorials may be made to St. Margaret's Catholic School in care of Davis Funeral Home, 2203 West Main Street, Riverton, WY 82501.On-line condolences may be made at TheDavisFuneralHome.com.

Services under the direction of Davis Funeral Home, Crematory, and Monuments.