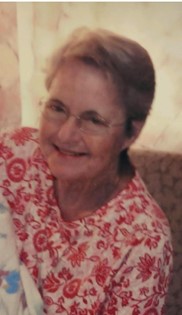 Catherine Rowena Harlander
Mar 4, 1937 - Feb 19, 2022
Catherine Rowena Harlander
DOB 3/4/1937 Died 2/19/2022
Rowena, born to Leo & Martha Brady in Oklahoma City, but lived most of her life in Riverton Wy where she graduated HS in 1955.
In her career she excelled to become the executive secretary for the CEO of Mattson Terminal in Oakland CA, then went to American President Lines (APL) in San Francisco CA. She then married the love of her life Leslie "Les" Harlander. They retired and moved to Gardnerville NV and bought Doc & Al's Resort in Bridgeport CA which Rowena oversaw all the operations until the last few years.
Rowena found the good in every person and situation. Seldom did you see her without a smile or laughing, she truly embraced life even the tough years of a single parent. Her children were her life and she did everything in her power to provide for and guide them.
She died peacefully surrounded by and recently visited by family. Rowena is proceeded in death by her parents, sons Daniel Renault and Craig Noeldner, husband of over 30 years Les Harlander, Siblings Leo Brady Jr., Virginia "Ginger" Pursel, Charles Brady & Mary Jo Rossi. Survived by youngest brother Terrence Brady, children Tim Renault & Juli Ann Minder, grandchildren Cera Renault, Ashley Strain, Cody Strain, Shauna Price & Ben Minder, great grandchildren Mara Renault, Alice & Evelyn Strain and numerous nieces and nephews.
Mass will be held on Monday September 26th at 10 am in Riverton Wy, St. Margaret's Catholic Church with burial directly follow at Mt. Hope Cemetery. Services are being directed by Davis Funeral Home.