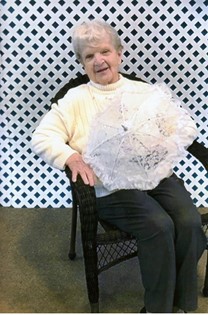 Lora Lee "Tobi" Adcock
Feb 17, 1935 - Sep 24, 2022
LoraLee "Tobi" Adcock passed away on Saturday, September 24, 2022, at the Wind River Rehabilitation and Wellness Center. She was 87 years old.
"Tobi" was born on February 17, 1935 in Mount Hood, Oregon to Mr. & Mrs. Phillip Klientobe. She was introduced to the Nazarene Church at an early age, attending with her Grandmother, she loved the Lord her entire life.
She graduated from Mount Hood schools and attended Northwest Nazarene College in Napa, Idaho for two years.
"Tobi" was known for her kindness, gentle nature and infectious laugh. She had a great love for people, animals and especially her dogs.
Moving to Riverton in 1957, she worked as a nurses' aid at Riverton Memorial Hospital and later at the Senior Center.
"Tobi" met and married Hugh Adcock on December 22, 1958. To this union was born three sons and a daughter.
She is preceded in death by her parents, husband, two sons and a daughter.
She is survived by one son, multi grand and great grandchildren and many friends.
There will be a Celebration of Life on October 29, 2022 at 10:00 am at the Riverton First Church of the Nazarene, 408 East Sunset.