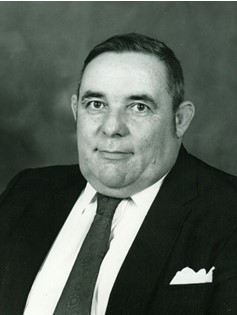 Charles J. Crum
Jul 3, 1936 - May 20, 2007
Memorial services for Charles J. Crum of Pavillion will be at 6 p.m. Friday, May 25, at the Warm Valley Baptist Church at Pavillion. Pastor Terrell O'Brien will officiate.

Cremation has taken place.

Mr. Crum died at his home in Pavillion on Sunday, May 20, 2007. He was 70 years old.

Born July 3, 1936, in South Bend, Ind., he was the son of William and Dorothy (Tuttle) Crum. He was graduated from South Bend Central High School with the Class of 1954.

On Sept. 4, 1959, he married Barbara Jackson in South Bend.

Mr. Crum was an over-the-road truck driver and they came to Fremont County from South Bend in April of 2004.

He worked for Yellow Freight Trucking Co. in Indiana for many years and was also owner-operator of Central Transport in Indiana for many years.

Mr. Crum was of the Presbyterian faith and a member of the Westminster Presbyterian Church in South Bend.

He was a life-member of the Moose Lodge and very active in the South Bend lodge.

His family said Mr. Crum loved his home, enjoyed cooking, restoring antique cars, and was very mechanically inclined.

Survivors include his wife of 48 years, Barbara; son, Bryan Meredith of Pavillion; brothers, George Crum of Mishawaka, Ind., and William Crum of South Bend, Ind.

He was preceded in death by his parents.

On-line obituaries are available and condolences for the family may be made at: thedavisfuneralhome.com

Services are under the direction of the Davis Funeral Home of Riverton.