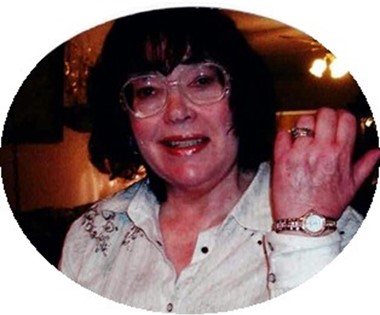 Linda Rodewald
Sep 20, 1940 - Jan 2, 2023
Linda Rodewold, 82, of Riverton passed away at her home on Monday, January 2, 2023. A funeral service will be held at 10:00 a.m. on Monday, January 9, 2023, at Trinity Lutheran Church. Interment will follow at Mountain View Cemetery.
Linda May Livingston was born on September 20, 1940 in Herber City, Utah to Archibald Vernon and Lucille (Anderson) Livingston. Her mother was a pharmacist but married a Sheep Rancher so when Linda was young the family moved to Craig, Colorado. She graduated high school in Craig and then attended college for a short time.
Linda was baptized into The Church of Jesus Christ of Latter-day Saints. After she was married she attended the Lutheran Church with her husband.
On August 4, 1961 she married Dale Herman Rodewold in Craig, Colorado. They moved to Cheyenne until the early 1970's when they returned to Craig, Colorado where they raised their two children, Jay and Kristene. They remained in Craig until 2005 when they moved to Riverton, Wyoming.
Linda was a homemaker, an excellent seamstress making her children and husbands clothes, especially Western Shirts. She also knitted, crocheted, embroidered, and made beautiful scrapbooks of the family history.
She is survived by her husband, Dale Rodewold; son, Jay Rodewold; daughter, Kristene Rodewold; grandson, Jonathan Rodewold; brothers, Spencer Livingston, John Livingston, and Dan Livingston; and numerous nieces and nephews.
She was preceded in death by her parents, Archibald and Lucille Livingston.
On-line condolences may be made at TheDavisFuneralHome.com
Services under the direction of Davis Funeral Home, Crematory, and Monuments.