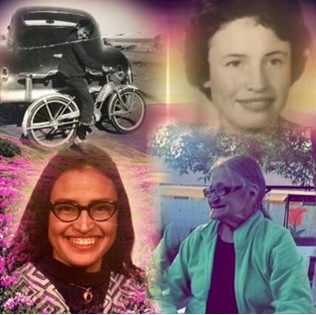 Clementine "Tina" Anne Day
Nov 17, 1942 - Feb 9, 2023
Private services were held for Clementine "Tina" Anne Day, 80, of Fort Washakie, Wyoming left her Temple on Thursday, February 9, 2023. Interment took place at Sacajawea Cemetery in Fort Washakie, Wyoming.
Clementine Anne was born to Carlos Basil and Bertie Wolfrang Harris. She was the youngest of nine siblings and grew up in the Millcreek area. She attended Saint Stephen's High School and Bacone College.
On April 20, 1964, in Rigby, Idaho, she married Antoine Weed Day. They raised three children in their 51 years of marriage. Clementine was an extraordinary military wife, mother, grandmother and great grandmother. She had great love for her family.
Clementine was an Avon representative for many years. She excelled in her sales, making President's Club a few times. She enjoyed visiting and laughing with others.
She loved and enjoyed all holidays, from the decorations to the events. She collected a variety of this and that.
Clementine was a devout Catholic whom enjoyed attending church services. She also enjoyed partaking in her Native traditions.
Our Mama/Grandma/Great Grandma was kind, compassionate and loving. Her beauty and smile lit up any room. She will be dearly and greatly missed.
She is survived by her brother, Carlos L. Harris; daughters, Sheryl (Randy) Day-Skelton and Sharon "BFF" (Mike) Zahariousdakis; son Antoine "Tone" B. Day; grandchildren, Victoria (Andrew) Vanrider-Vanich, Joshua (Kristi) Vanriper, Johnathan Perez, Levi Skelton, Belva "Belva Anner" Zahariousdakis, Aaron "Skinny Man" Zahariousdakis, Alexis "Buddy" Zahariousdakis, Shiro and Kuro Day; great grandchildren, Carson and Knox Vanich, Olivia and Addalyn Vanriper, Ellenabelle Zahariousdakis and numerous relatives.
She was preceded in death by her parents, Carlos B. and Bertie W. Harris; sisters, Belva Harris, Patsy (Russel) Thompson, Florence (Vincent) Redman, sister-in-law, Lucy Harris; brothers, Raymond (Amby), Lawrence "Crow Chief" (Angeline), Edwin, Marvin (Irene) Harris; her husband, Antoine W. Day and numerous relatives and friends.
On-line condolences may be made at TheDavisFuneralHome.com
Services under the direction of Davis Funeral Home, Crematory, and Monuments.