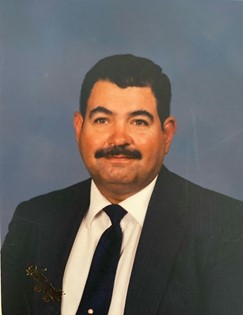 Roy Reuber
Nov 24, 1946 - Mar 11, 2023

Funeral services for Roy Vern Reuber, 76, will be held at 2:00 p.m., Friday, March 17, 2023 at the Hudson Baptist Church. Graveside services will be held at 1:00 p.m., Friday, March 17, 2023 at Mountain View Cemetery. A viewing will be held from 5:00 p.m. until 7:00 p.m., Thursday, March 16, 2023 at Davis Funeral Home.
Mr. Reuber passed away on Saturday, March 11, 2023 at the Wyoming Medical Center in Casper, Wyoming.
Roy was born on November 24, 1946, son of William H. and Margaret L. (Cunningham) Reuber in Riverton, Wyoming. He graduated with the class of 1965 from Riverton High School.
He married Vicki Lawrence in 1967 with whom he brought forth four children. In 1999, he married Cheryl Berg gaining two step-children. Roy was single when he passed away.
Mr. Reuber was a member of the Hudson Baptist Church and the Riverton Booster Club.
Riverton is where Roy called home, but he also briefly lived in Denver, Colorado as well as Monroe, Washington. He was a loyal supporter of all Riverton Wolverine sports, evening winning a certificate of appreciation from Riverton High School for his steadfast support. He also was an avid fan of the Wyoming Cowboys, the Oklahoma Scooners, Josh Allen and the Buffalo Bills. His children and grandchildren could always count on him watching in the stands. Roy also took pleasure in fishing, hunting and prospecting, coin collecting and traveling. Roy traveled all over the US including a trip to Alaska in 2022. Roy's favorite place to visit was always Yellowstone.
Survivors include his son, Paul Lewis; daughters, Lauree Nichols and Tamera Reuber; step-children, Amber Crabtree and Brent Berg; as well as a slew of grandchildren and great grandchildren.
Mr. Reuber was preceded in death by his daughter, Kathee Lewis.
On-line condolences may be made at TheDavisFuneralHome.com
Services under the direction of Davis Funeral Home, Crematory, and Monuments.