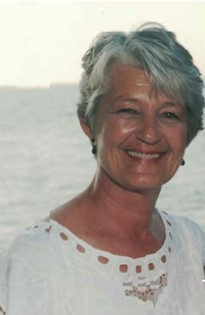 Cecile Haack
Oct 25, 1943 - Feb 25, 2023
Cecile (Chi-Chi) Paulette Haack, age 79, passed away from a debilitating battle with frontal lobe dementia and cancer on Saturday, February 25, 2023. She was born on October 25, 1943 to Anthony Faszczewski and Cecilia (Bushman) Faszczewski in Dearborn Michigan.
She was preceded in death by her parents, her first husband Hugh (Skip) Lewis, daughter Nicole Marie, brother Tony Faszczewski, son in laws Kurt Hamlin and Matt Jack and grandson, Kevin Hamlin.
Chi-Chi is survived by her loving husband, Lloyd Haack of 30 years, her daughters Laurel Hamlin of Allouez, Ann Richards of Oscoda and son Dan Lewis (Debbie) of Mikado, step-sons Howard (Debbie) Haack of Mt. Pleasant and Clarence (Twila) Haack of Waterford as well as 12 grandchildren and 8 great grandchildren.
Chi-Chi and Skip were married on April 28, 1963. They had four children, losing one just after birth and in 1968, they moved from the Detroit to a new subdivision development in Union Lake Michigan. Chi-Chi was a stay-at-home mom and created an environment that made every kid on the street want to hang out at 8200 Fox Bay Drive. Her beauty was apparent, and the sound of her laughter was contagious…but what was more important was her inner beauty and strength…the one that gave life, love, laughter, and an incredible set of standards to her three adoring children. She was class mother, PTA member, Bluebird and Campfire Girl Leader, basketball, and softball coach and many other things. She was both an amazing cook and baker…some might say, world renowned for her trademark apple pie. She was an accomplished seamstress, making a lot of her own clothes along with her children's and numerous Halloween costumes that have been worn by her grandchildren as well. In addition, she loved crocheting and knitting, making some of the most beautiful afghans, baby clothes and sweaters that you can imagine. Chi-Chi and Skip moved to Oscoda, Michigan in 1983 where they operated a Charter Boat, the La Jolie, on Lake Huron and she obtained her real estate license working first at Jordan Real Estate and then Coldwell Banker. In 1991, they moved further north in Michigan to Laurium, located in the Keweenaw Peninsula. It was here where eventually the entire family would reunite and continue to make a tremendous number of memories until Skips untimely passing September 2, 1993.
Chi-Chi was blessed with the love of two men… it was then that she and Lloyd, a former neighbor from Union Lake, connected and built a beautiful life together for the next 30 years. They enjoyed traveling around the United States and Nova Scotia exploring every back road and taking in the natural beauty that unfolded before them. They spent 12 years in Nokomis Florida where they worked together to make each home, they had perfect. In 2009 they relocated to Dubois Wyoming, first living in town and then found their own slice of paradise on the Wind River. They loved the land that surrounded them, exploring every two track that their 4 runner or side by side could navigate. Chi-Chi loved the warmth of the people in Dubois, and they loved her. Tragically, in the last few years of her life, this beautiful woman was stricken with dementia and cancer. Making a promise to keep her at home, Lloyd provided the loving care necessary to make her as comfortable as possible, with the help of several special and adoring caregivers. She passed away peacefully in his arms.
A celebration of life will be held at a later date by the family.