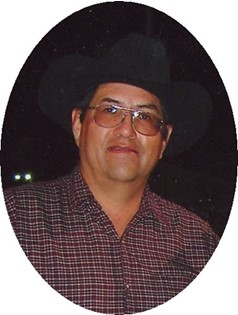 James "Jim" Pogue
Jun 17, 1959 - Apr 21, 2023
James "Jim" Pogue, Jr., 63, of Crowheart, Wyoming passed away at the Casper Medical Center on Friday, April 21, 2023. A wake will be held on Wednesday, April 26, 2023, at 8659 Hwy 26, Crowheart, Wyoming. At 6:00 pm. There will be last horseback ride from the residence to Big Wind Hall. Attendees are welcome to participate and will be appreciated. The funeral service will be at 10:00 am on Thursday, April 27, 2023, at the Big Wind Hall in Crowheart. Burial will follow at Sacajawea Cemetery. A feast will follow the burial, at Big Wind Hall.
James Glen Pogue, Jr. was born on June 17, 1959 in Lander, Wyoming to James and Ophelia Virginia (Crispin) Pogue. He graduated from Wind River High School with the class of 1977, attended Central Wyoming College earning his AA in Business Management, and he attended the Surveillance Program at Green Valley School of Gaming. Jim lived at Crowheart all of his life and was a lifelong resident of the Wind River Reservation.
Jim was a member of the Lutheran religion and the Traditional Native American beliefs. He was president of the Big Wind Crowheart Powwow.
He worked for Eastern Shoshone Enterprise, Bornhoft Construction, Summer Youth Supervisor, and in the office of the Tribal Water Engineer.
Jim enjoyed carpentry, fishing, hunting, camping, being a mechanic, restoring cars, working on the farm and ranch, reading books and magazines, was a movie buff, story teller, and loved studying war history.
He is survived by his life-long partner, Verna Anne Jensen; son, Franklin Pogue and, Sierra Tidzump; daughters, Chivonne Pogue-Torrez and husband, Rocky Torrez, and Antoinette Pogue; sisters, Cheryl Rosander, Pamela Hereford and husband Sherman, Veronica Tsosie, and Martina Garcia and husband, Audelio; ten grandchildren; and numerous nieces and nephews.
He was preceded in death by his parents, James Pogue, Sr. and Ophelia (Crispen) Pogue.
In lieu of flowers, please send cash donations to the Pogue family at 610 Hill Street, Apt. J, Riverton, WY 82501.
On-line condolences may be made at TheDavisFuneralHome.com
Services under the direction of Davis Funeral Home, Crematory, and Monuments.