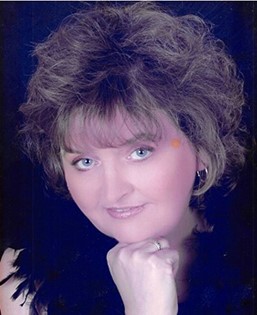 Joyce Littlefield
Mar 25, 1948 - Jun 22, 2023

No local services will be held for Joyce D. Littlefield, 75, who passed away on Thursday, June 22, 2023. Cremation has taken place and graveside services will be held at a later date at the Chase Township Cemetery in Chase, Michigan.
Joyce Darlene Lynch was born on March 25, 1948, daughter of Donald L. and Catherine (McDonald) Lynch in Detroit, Michigan. In 1967, she graduated from Centerline High School in Centerline, MI.
Joyce was baptized at the Bethel Lutheran Church in Detroit on November 6, 1949 and later confirmed at the Mt. Calvary Church in Warren, MI on May 17, 1970. She then converted to Catholicism and was confirmed on April 19, 1987 at the Holy Cross Church in Detroit before returning to the Lutheran faith in 2002, and has attended the St. John Lutheran Church in Riverton, WY since October 2017.
On April 1, 1974, Joyce married Gary Lee Littlefield in Mount Clemens, MI.
She served in the United States Air National Guard from 1973 until 1976. She then worked as a Civil Servant for Selfridge Air National Guard from 1976 until 1987. During her working career, Joyce drove school bus for 3 years, worked as a security guard for 5 years, was a caretaker for 7 years and served in the senior works program for 5 years. Joyce was a member of the Lioness Club while she lived in Warren, MI.
Some of the hobbies that Joyce enjoyed included quilting, crocheting and was an avid reader as well as working word searches and playing Farkle.
Survivors include her daughter, Jennifer L. and her husband, Joshua J. Appleby and their two children, Lily and Gavin Appleby.
Mrs. Littlefield was preceded in death by her husband, Gary L. Littlefield; sister, Sandra Maze and parents, Donald and Catherine Lynch.
On-line condolences may be made at TheDavisFuneralHome.com
Arrangements are under the direction of Davis Funeral Home, Crematory, and Monuments.