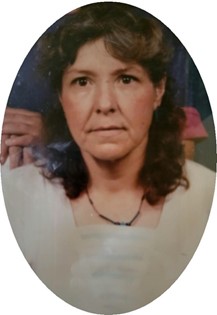 Juanita Barajas
Mar 31, 1951 - Jul 23, 2023
Funeral services for Juanita Barajas, 72, will be held at 2:00 p.m., Saturday, July 29, 2023 at Davis Funeral Home. Interment will follow at Mountain View Cemetery. A viewing will be held from 1:30 p.m., Saturday, until service time. A Celebration of Life will be held from 10:30 a.m. until 1:30 p.m., Sunday July 30, 2023 at the Chandelle Center, 3445 Chandelle Blvd in Riverton, Wyoming.
She passed away on Sunday, July 23, 2023 at her home in Riverton, Wyoming.
Juanita was born on March 31, 1951, daughter of Pablo and Carolina (Garcia) Lopez in Las Casita, Texas. Following her father's death, Juanita and her family moved to Riverton, Wyoming in 1963 to live closer to their family.
At the age of 21, Juanita married Dolores Zapata Barajas on July 7, 1972 in Riverton, Wyoming.
Mrs. Barajas worked for D.H. Printing, Paint Brush and Brunton. During her down time, she enjoyed embroidering, playing bingo and tending to her garden. She will always be remembered as a loving sister, wife, mother and grandmother that was the glue holding the family together, cherishing the family gatherings and visits while drinking her coffee.
Juanita was baptized into the Catholic faith.
Survivors include her husband, Dolores Zapata Barajas; daughters, Alicia Barajas and Charity Barajas; son-in-law, Eric (Rico) Sage; 6 grandchildren, William Anthony Harris, Isaiah Van Sage, Antonio Rico Van Sage, Ismael Hayden Barajas, Destiny and Caleb Lowe, Elena Rivera. and 3 great grandchildren, Ellie, Arthur, Wade Lowe; brothers, Raymond Lopez, Pablo "Jr." Lopez and Enrique Lopez; sisters, Lucy Aceves and Caroline Baldes; and the families of Barajas, Lopez, Hernandez, Rodriguez, Martinez, Baldes, Holguin, Garcia, Hinkle.
She was preceded in death by her parents, Pablo and Carolina (Garcia) Lopez; son, Antonio Ray Barajas; brothers, Rudy Robert Lopez, Luciao "Lupe" Lopez and Thomas Lopez; sisters, Sara Vigil, Maria Susie Martinez, Espranza Ramirez; Agruelia Barajas, Anjelina Barajas, and Nephews Richard Stark, Carlos Rodirigues, Nieces Patresia Barajas, Amy.
On-line condolences may be made at TheDavisFuneralHome.com
Services are under the direction of Davis Funeral Home, Crematory, and Monuments.