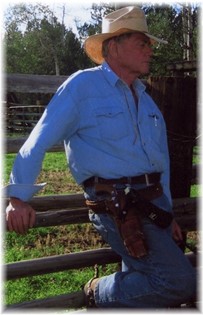 Jerald "Jerry" Yonker
Dec 15, 1942 - Jul 30, 2023
Jerald "Jerry" M. Yonker, 80, of Dubois, Wyoming passed away at his home with his family by his side. Graveside services will be 10:00 a.m., Saturday, August 5, 2023 at the Dubois Cemetery.
Jerald Monroe Yonker was born December 15, 1942 to John and Lillian (Proudy) Yonker in Hayti, South Dakota where he graduated high school. Following school Jerry worked for a large construction company based in South Dakota focusing on heavy dirt grading, rock crushing and asphalt paving throughout areas in the state extending also into Wyoming and Iowa. Jerry began his career working at the Oahe Dam project in Pierre, SD. The company made its final move to Iowa and sold the business. Jerry then started his own business in 1970 Yonker Construction, contracting work with many US Army Corps of Engineer projects in Iowa and surrounding states. In 1979 Jerry started and added Grimes Asphalt And Paving working in the central Iowa area. Jerry was dedicated to his work and employees becoming very successful with both endeavors.
Jerry married Faye E. Engelhorn on February 23, 1964 in Mitchell, South Dakota. The couple raised two sons, Michael John and Jeffrey Jerald Yonker. The couple celebrated 59 years of marriage. They enjoyed living in the west and have lived in Dubois for over 24 years; as they knew it was where they belonged. Jerry promised Faye he would keep her in horses as they built their home outside of Dubois.
Jerry and his family became apart of First Church of the Open Bible in Des Moines, Iowa and became very active in his faith of Jesus Christ and served in many roles of the church including serving on the board. Then through Focus On The Family with others in Iowa starting Iowa Family Policy Center now known as "The Family Leader" chairing the organization for 10 years. The work of this organization was a deep and serious concern of Jerry's in taking a proactive approach in the church with the biblical foundations of this country to a biblical and pro-family policy through the church, education, and legislation. The success of this organization has since spread across the nation inspiring Christ-like leadership in the home, the church, and the government; continuing the same biblical world view work into Wyoming investing in a Christ centered day care, "Morning Star," in Dubois with Tim and Shannon Salazar. Other work included bringing the Truth Project to Dubois along with in home presentations and then later home bible fellowship.
Jerry is survived by his wife Faye; son, Michael J. and wife Tanya Yonker with their children, Maria Faye and husband Tim Lewis and Michael and Kari Yonker; daughter-in-law, Michelle Prunty that was married to the late Jeffrey Yonker and their children, Jerry and Ann Yonker and Megan and Daren Durell; six great grandchildren, Michael, Hannah, Jensen, Juliann Faye, Amelia Faye, and Madison Joy with another great grandchild on the way; brother, Don and wife Karen Yonker; and sister, Karen Geiman.
He was preceded in death by his parents, John and Lillian Yonker; brother, John Yonker; and son, Jeffrey Yonker.
Memorials may be made to Enhabit Cares in care of Davis Funeral Home, 2203 West Main Street, Riverton, Wyoming 82501.
On-line condolences may be made at TheDavisFuneralHome.com
Services are under the direction of the Davis Funeral Home.