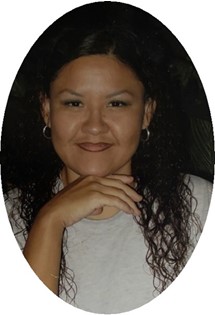 Margaret C'Bearing
Feb 4, 1976 - Aug 12, 2023
Funeral services for Margaret Elizabeth C'Bearing, 47, will be held at 10:00 a.m., Wednesday, August 16, 2023 at St. Stephen's Catholic Church with burial to follow at the Arapaho Catholic Cemetery. A Rosary will be recited at 7:00 p.m., Tuesday, August 15, 2023 at St. Stephen's Catholic Church with a wake to follow at 1613 17 Mile Road.
Mrs. C'Bearing passed away on Saturday, August 12, 2023 in Fremont County, Wyoming.
Margaret was born on February 4, 1976, daughter of Shirley D. Buckman and Linus C'Bearing in Riverton, Wyoming. She grew up in Arapahoe, Wyoming, but throughout her life she also spent time living in Utah, North Carolina and Casper, Wyoming.
Some of her hobbies included volleyball, baseball, music, coloring and talking as well as cooking and taking care of her grandkids.
Margaret was baptized into the Catholic faith.
Survivors include her mother, Shirley Buckman; brothers, Jordan (Pasha) Riley, Darrell Goodman; sisters, Patricia (Rodrigo) C'Bearing-Lerena, Elizabeth (Shawn) Antelope, Arlene Goodman and Cynthia Littleshield; sons, Rosendo Mendoza, Jose Mendoza, Mario C'Bearing, and Roberto Hernandez; grandchildren, RedHorse Mendoza, Jeneah Mendoza and Jose Mendoza, Jr.; nieces, Tristan Yellowplume, Michaun Yellowplume, Heaven McCloud, Evelyn McCloud, Hailey Little Coyote, Ariel Riley, Juliet Loneman, Tiara C'Bearing, Kiana Gutierrez and Eliana Lerena; nephews, Bronco Loneman, Artemio C'Bearing, Juan Gutierrez, Jose C'Bearing, Rodrigo Lerena and Wendall Moss; uncle, Melvin Littleshield, Sr.; good friend, Dustin Ridgely; familes of Goodman, Littleshield, Warren, Rosenberger, Arthur, Gambler, Fox, Hanway, Buckman, Addison, Bushyhead, Dewey, Gardner, Seminole, Whiteplume, and Willow; numerous adopted family and friends.
She was preceded in death by her father, Linus C'Bearing; grandparents, William and Elizabeth C'Bearing, Patricia Washington and John Buckman; brothers, Cameron C'Bearing, William C'Bearing, Craig C'Bearing, James Goodman, Sr., Melvin Littleshield, Sr.; sisters, Stephaniy C'Bearing, Brenda Goodman, Samantha Littleshield and Michelle Littleshield; nephew, Eli C'Bearing; granddaughter, Ariel Mendoza; uncles, John (Donna) Goodman, George Buckman and Teddy Washington; aunts, Margaret Littleshield, Betty Addison and Ramona White.
On-line condolences may be made at TheDavisFuneralHome.com
Services are under the direction of Davis Funeral Home, Crematory, and Monuments.